AGM Rattler TS25-256 3.25-26×25 mm Thermal Imaging Rifle Scope provides a clear view in any condition. This handheld digital monocular or thermal scope captures clear thermal imagery in low visibility conditions. Using the Rattler's WiFi data transmission function, you can record and share videos and snapshots.
AGM Rattler TS25-256 is a compact thermal imaging sight designed for continuous use in any weather or environment. The thermal imaging sight has a 256×192 thermal imaging detector, 12 microns, and an OLED monitor 1024×768, which provides a clear image in harsh environmental conditions such as darkness, fog, smoke, dust, rain, snow, forest, and camouflage.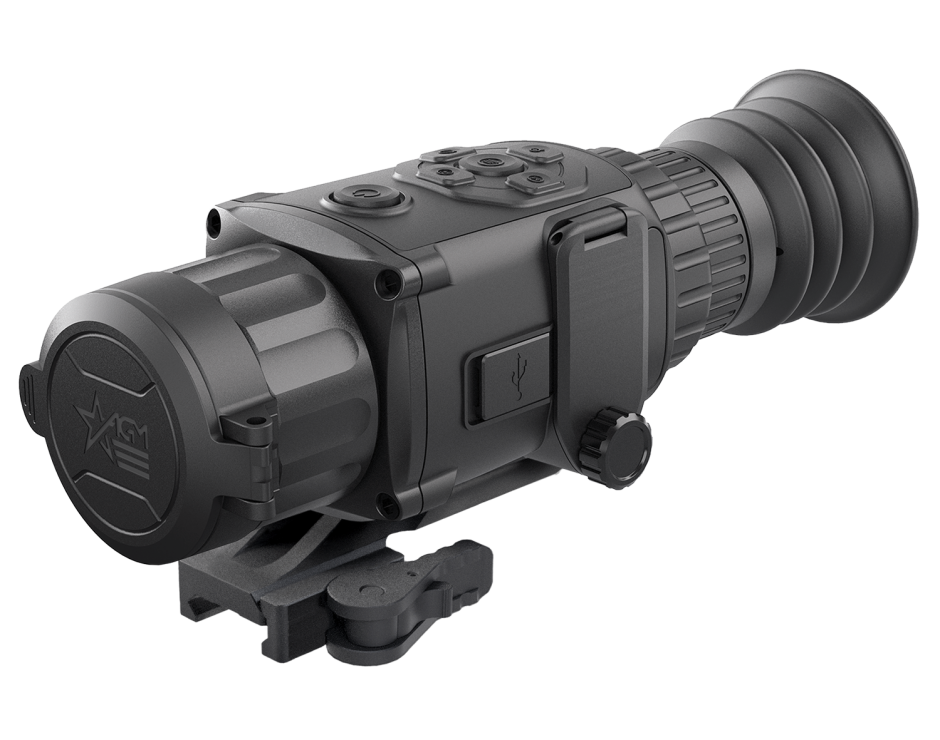 AGM Thermal Rifle Scopes can operate continuously for up to 4.5 hours when powered by two CR123 batteries. For a significant increase in operating time, an external 5V power bank (battery pack) can be easily connected via a USB connector. There is also an onboard Wi-Fi module for live video streaming and video/image recording via application.
What's Inside the Box?
AGM Global Vision Rattler TS25-256 3.25-26×25 mm Thermal Imaging Rifle Scope
USB cable
Mount
Owner's manual
Lens cleaning cloth
So what are you waiting for? Shop AGM Products at Sport Optics today!