Boarmaster 40 by Fusion Thermal is designed for the professional hunter who wants superior functionality. Keeping simplicity and affordability in mind, this innovative and compact thermal scope comes loaded with industry-leading features, setting it far above others in its class.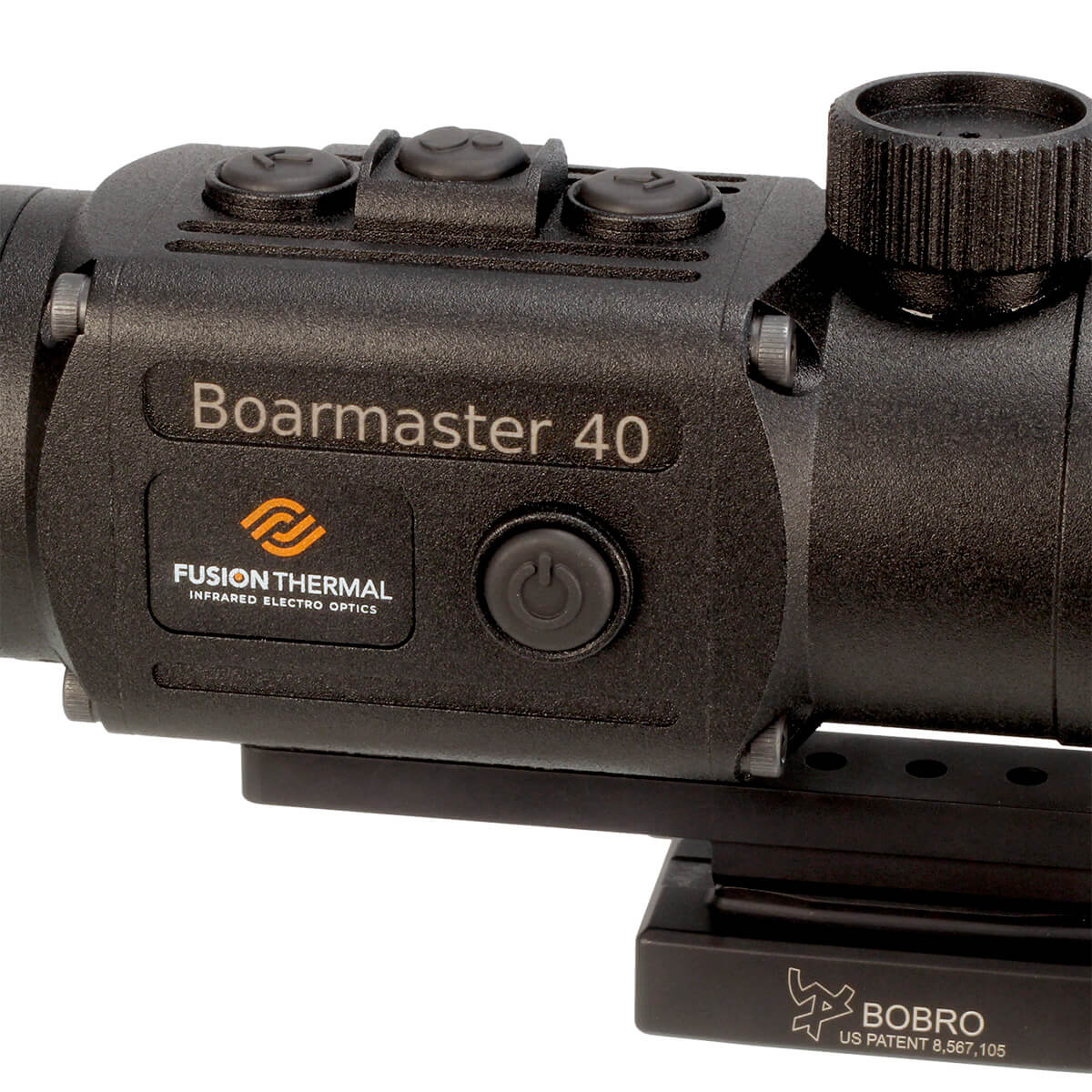 Combining benchmark technologies including the Arclight Ultra HD Germanium Lens, Wave Sensor Technology, and XGEN Alloy Housing, you get unwavering performance and rock-solid durability. The innovative T3 – Three Button Control System provides you with much-needed ease, giving you the power to fully control on the system with only three buttons.
On each thermal sensor there are hundreds of thousands of pixels on the sensor face and each of these tiny points are designed to capture the infrared energy brought in by the front objective lens. The WAVE sensors are carefully built and optimized in such a way that every one of these pixel points sees an increase in temperature variation uniformity and overall sensitivity. When it all comes together the result in an explosion in performance, and that's precisely the reason that Boarmaster 40 outperforms everything else in its class, and even some units above its class.
Arclight Germanium lenses are optical lenses made of polished germanium. These lenses are rugged and resistant to corrosion, and are ideal for harsh environments and applications where there is constant exposure to the elements.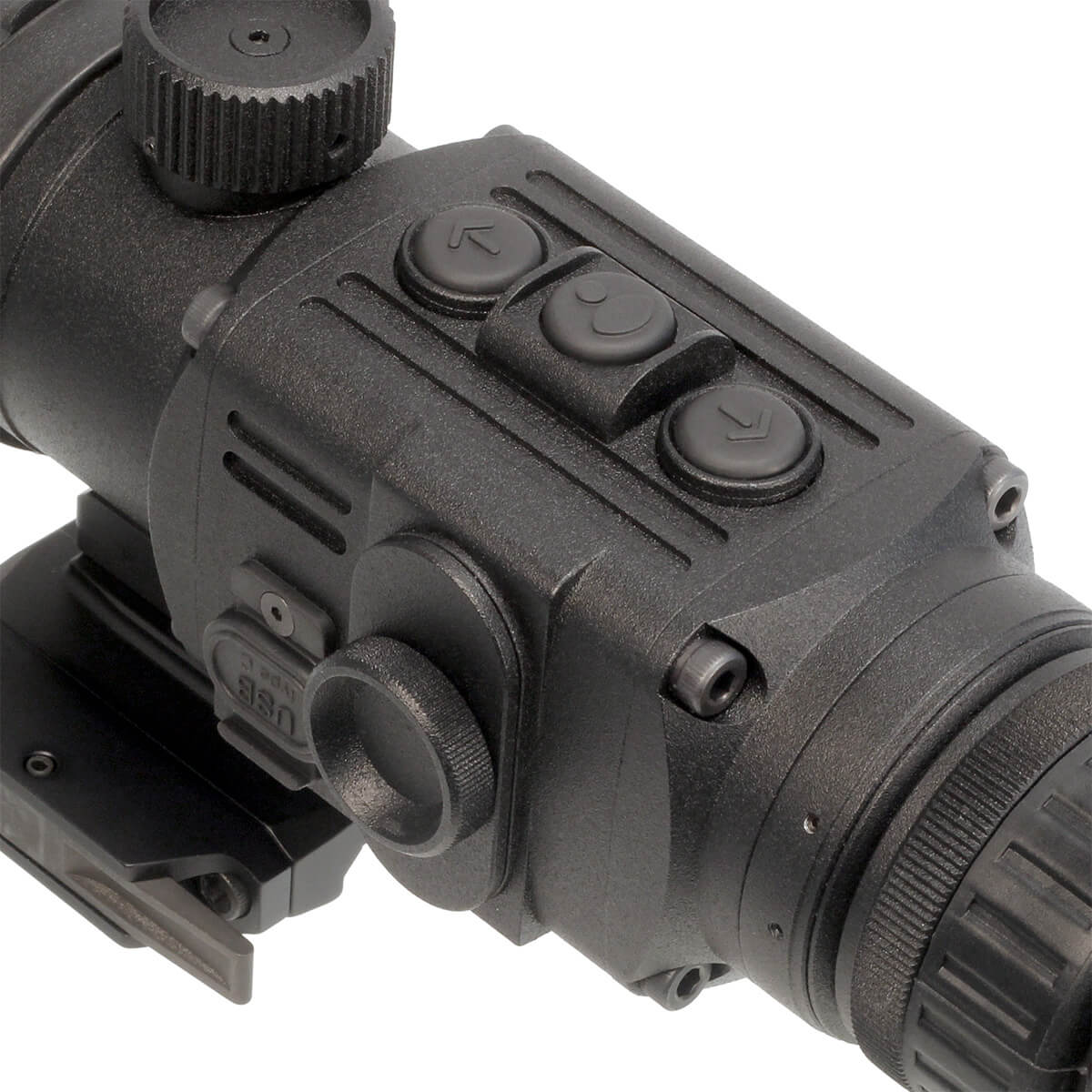 Boarmaster 40 is water-resistant, and has an IP Rating of 67, which is an excellent rating for an electrical device. Specifically: With all port covers in place and firmly tightened the unit is 100% protected against solid objects like dust and sand, and it has been tested to work for a least 30 minutes while under 1M of water.
Sighting in your scope has never been easier with Boasmaster 40. Just take a shot, adjust your reticle and there you have it! And that's not all. Boarmaster 40 is covered by Five (5) Year Transferable Warranty, so you have absolutely nothing to worry about.
What are you waiting for? Grab this amazing yet affordable thermal scope at Fusion Thermal today!