Fusion Thermal's Avenger 40 Thermal Scope is a top-of-the-line product with an impressive set of features. This thermal scope offers exceptional image quality with its high-resolution display and advanced thermal imaging technology. It has a large objective lens with a 40mm diameter, which provides a wide field of view and makes it easier to track targets. Additionally, this scope has a long detection range of up to 1900 meters, making it ideal for hunting or surveillance.
Avenger 40 boasts a WAVE12 384×288 Premium 12-Micron Thermal Sensor, which offers exceptional image quality and detail. Its Arclight 40mm Ultra HD Objective Lens provides a generous field of view, making it perfect for scattering hogs. The scope's XGEN Next Generation Alloy Housing is durable and built to last. It is equipped with a T3 Three Button Control System and a KISS Operating Menu, making it easy to use and customize.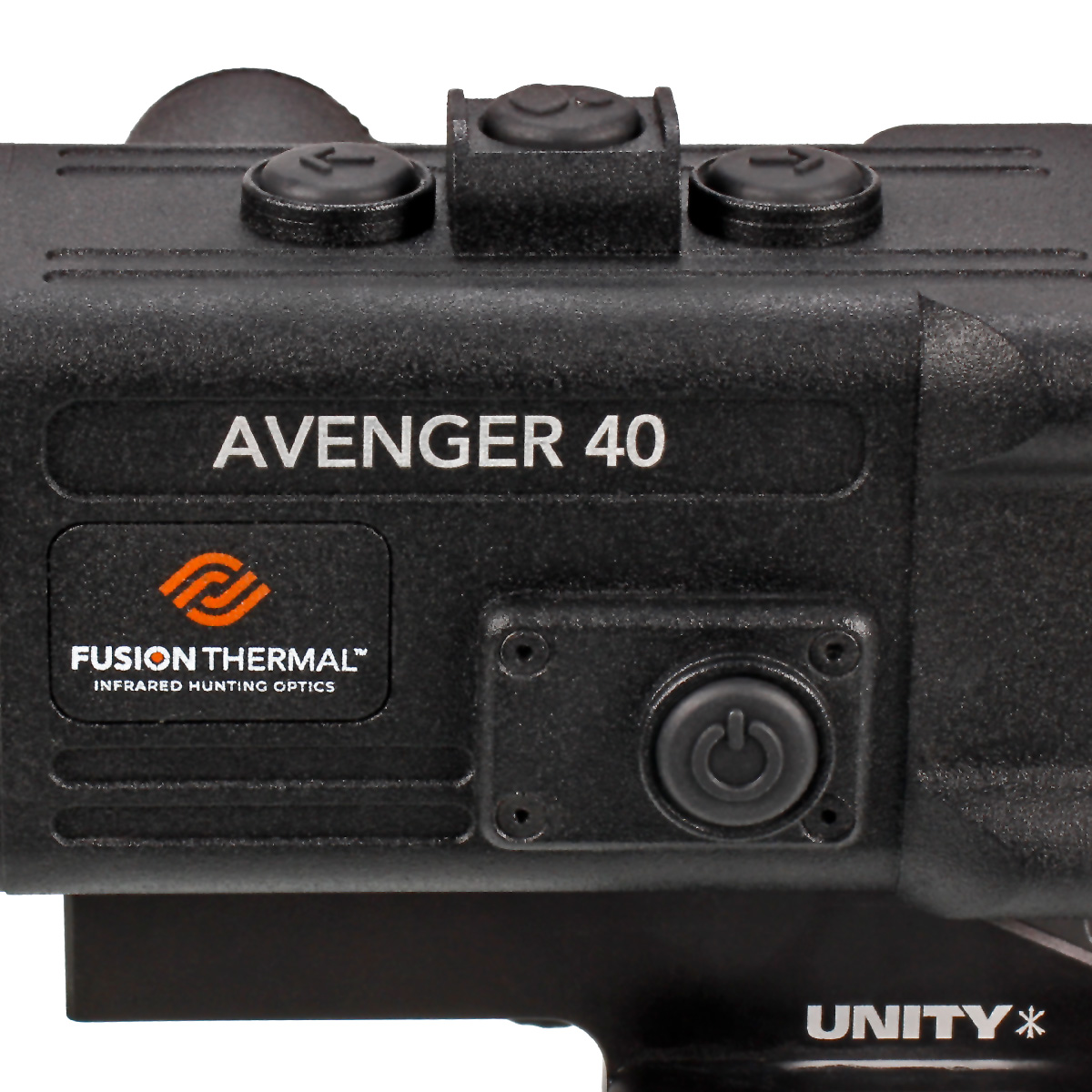 One of the standout features of the Avenger 40 is its Micro Click Focus, which allows for fast, click-by-click precision focus. The scope also has a blazing fast 5-second start-up time, ensuring that you won't miss any important moments. It comes with a Premium QD Tactical Scope Mount, which is easy to install and secure.
Avenger 40 also has a rugged, durable design with an aluminum body and shock-resistant construction. It is waterproof and can withstand harsh weather conditions, making it a reliable choice for outdoor use. The scope also has an impressive battery life, with up to 8 hours of continuous use on a single charge.
So what are you waiting for? This thermal scope is an excellent choice for hunters or anyone looking for a top-of-the-line thermal imaging device. Place your order on Fusion Thermal now.