Imagine having the power of pinpoint precision at your fingertips, ready to elevate your pistol's performance to the next level.
Introducing Holosun EPS 2 MOA Dot Red Reflex Sight, a game-changer that brings accuracy and speed to your full-sized pistol like never before.
Picture this: You're at the range, pistol in hand, and your target awaits. With a quick raise, you're locked onto it, thanks to the Holosun EPS 2 MOA Dot Red Reflex Sight. This sight isn't just an accessory; it's a transformational tool.
First, that dazzling 2 MOA red dot. It's more than just a dot; it's your gateway to unparalleled accuracy. Powered by cutting-edge Holosun technology, it offers an astonishing 50,000 hours of battery life, ensuring your sight is always ready when you are.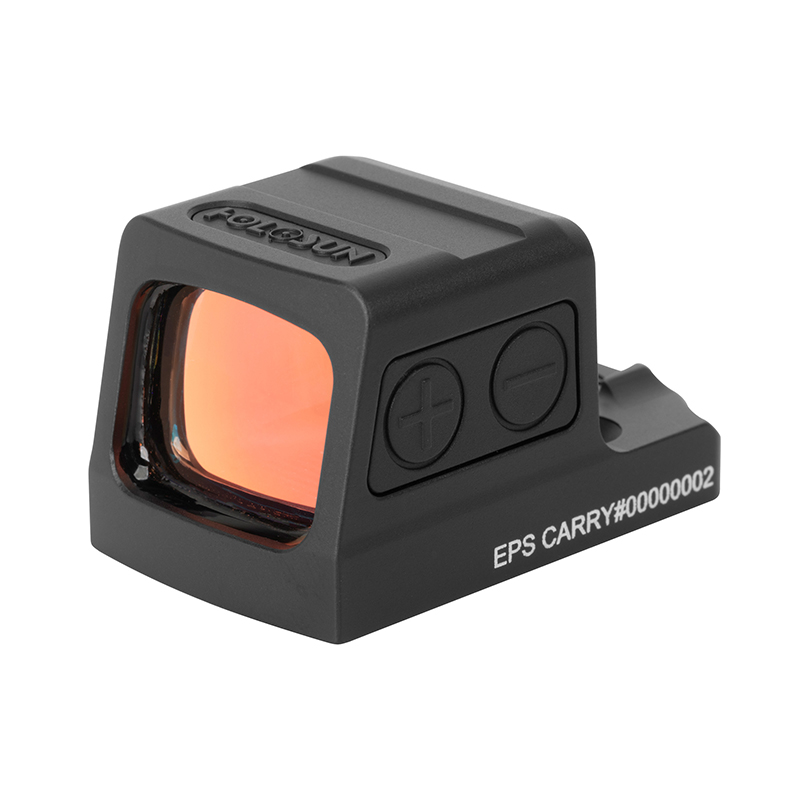 But accuracy is just one part of the story. The EPS-2MOA-R features Shake Awake technology, instantly activating when it senses movement. You'll never fumble with buttons, ensuring your focus stays on the target. It also offers parallax-free and unlimited eye relief, providing a clear sight picture every time.
Now, here's where it gets exciting. Holosun EPS series is designed for full-sized pistols, with an extremely low deck height. This means you can still use standard iron sights for backup on some pistol models. Plus, the mounting footprint is the same as Holosun's HS407K X2 and HS507K X2 models, featuring low indexing lugs. This design not only facilitates the IPX8 waterproof rating but also ensures a low height over bore for precision shots.
Crafted to be robust and reliable, Holosun EPS 2 MOA Dot Red Reflex Sight is your partner for any shooting adventure. It's not just a sight; it's your gateway to unmatched accuracy, lightning-fast target acquisition, and undeniable style.
Why wait? Elevate your shooting game with Holosun EPS 2 MOA Dot Red Reflex Sight. It's time to seize precision and transform your pistol into a performance powerhouse.
Visit Sport Optics today to embrace the red dot revolution and experience shooting like never before. Your targets won't know what hit them!
In the Box:
Holosun EPS 2 MOA Dot Red Reflex Sight
Lens Cloth
Multi-Tool