Leica 15×56 Geovid HD-R Laser Rangefinder Binocular combines a precision optical instrument with a laser rangefinder to create a versatile equipment that can be used for nature observation or hunting. In low-light conditions, such as at dawn and dusk, the big objective lenses of this binocular outperforms smaller objectives.
Leica Geovid Binocular Range Finders are made of fluoride glass and Leica's patented HDC multicoatings, that create bright and clear images with outstanding contrast and genuine colour fidelity. For water and fog proof performance, the housing is nitrogen-filled and o-ring sealed. With or without eyewear, the two-position click-stop twist-up eyecups allow you to customize your eye comfort.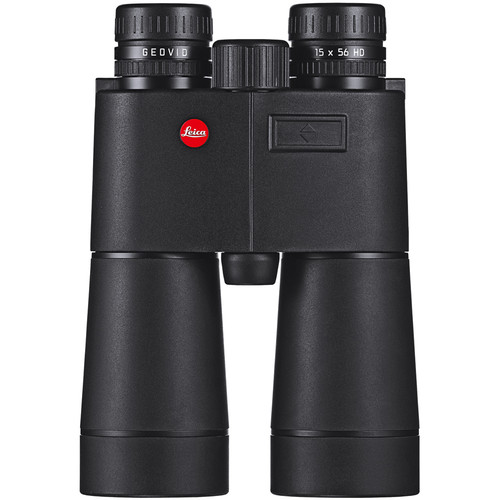 The built-in rangefinder detects distances from 10 to 1400 yards using an eye-safe class 1 infrared laser. In single-distance mode, you may range to a fixed target, or use the scan mode to monitor moving objects or swiftly measure many subjects. Leica rangefinders include an inclinometer, which measures the up or down viewing angle and calculates and displays an adjusted horizontal distance to aid in ballistic correction calculations. This model only displays ranges in yards and cannot be modified.
Get yourself this powerhouse of a binocular for precise, repeatable measurements you can rely on – anywhere and anytime only on Sport Optics!