Are you ready for the most unforgettable adventure of your life?
Don't forget to take this indispensable travel companion with you!
Leica Trinovid 10×32 binoculars are ideal for nighttime camping, bird-watching, hiking, safari expeditions, and also hunting. Because they are compact and light, you can take them with you almost everywhere.
Thanks to premium HD technology the robust and lightweight compact binoculars boast razor-sharp images and superior colour neutrality. The high-traction rubber-armoring makes the binoculars incomparably resilient and offers perfect grip in any weather condition.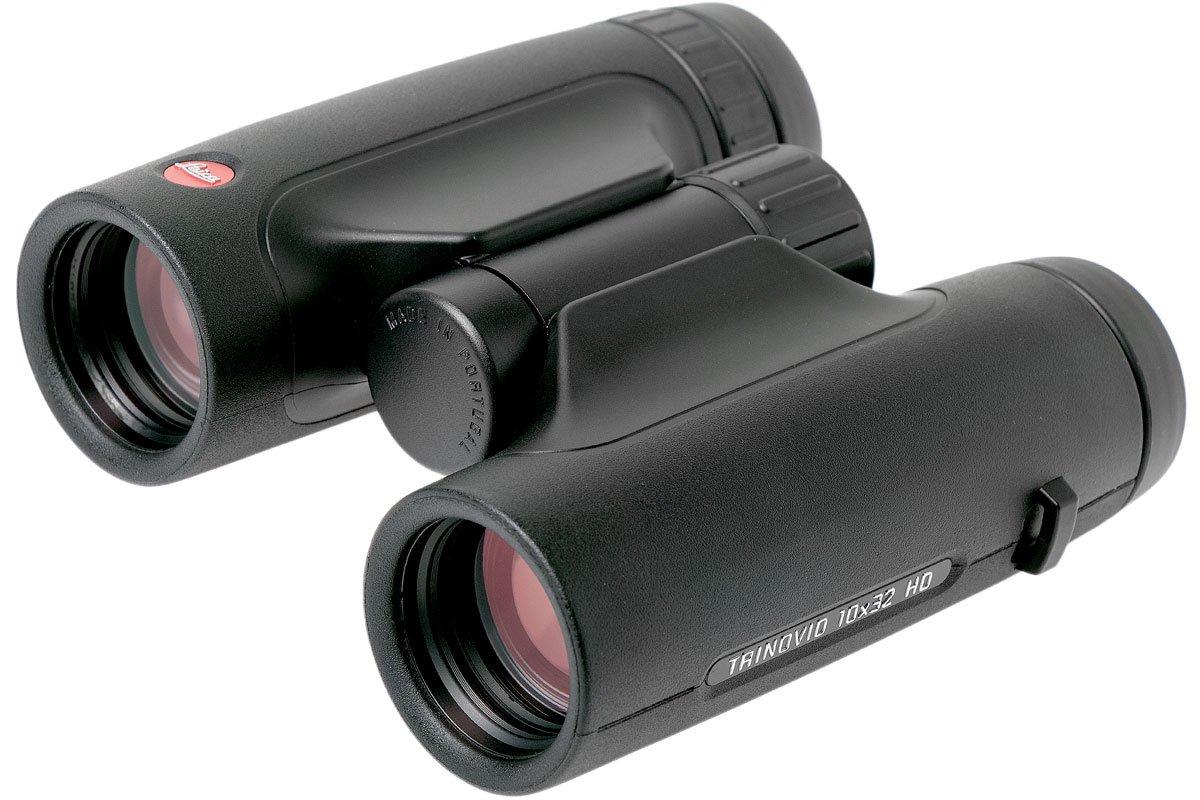 The new Leica Trinovid HD 10×32 guarantee an exceptionally bright and clear view, pin-sharp resolution, superb color fidelity and contrast. The name stands for "three novel innovations" (Tri Novi): ergonomic construction, true internal focusing and superior optical performance. With meticulous attention to detail and the constant aim for better performance, the Trinovid-HD has been continually improved.
Leica Trinovid binoculars are developed for fast and universal use. They offer high optical quality and are extremely rugged at the same time. Leica is focused on creating a compact, lightweight binocular with highest optical quality.
A lightweight and strong aluminum internal body shaves precious ounces off the Trinovid HD models. You will find the texturized rubber non-slip chassis comfortable to grip, and the binoculars are very well balanced in the hand. The center hinge is smoother than silk, and is partially covered on either side by a simple wing feature that provides a place for fingers to rest as well as grip. Twist-out rubberized eyecups are adjustable for eyeglass wearers. The diopter adjustment is just below the right ocular lens, and is also easy to adjust. The proprietary Leica glass is bright and clear, providing an excellent image edge to edge. As with higher end models, coatings on the lenses are both water and dirt resistant.
Leica Trinovid 10×32 perfectly capture extremely close-up views of small birds, bugs, butterflies, and insects. It is equipped with a powerful 10x magnification and an exceptionally short 3.3′ minimum focus distance.
So what are you waiting for? Order your Leica Binoculars at Sport Optics today!