Want the perfect binoculars for your next epic adventure?
Check out the brand new Leupold BX-5 Santiam HD 8×42 Binoculars; Leupold's top of the line full-size binoculars series. They are lightweight (23.6 oz.), feature HD objective glass and Leupold's Twilight Max HD Light Management System of advanced prisms and lens coatings that altogether produce a crisp, bright image with greatly reduced chromatic aberration and very high contrast.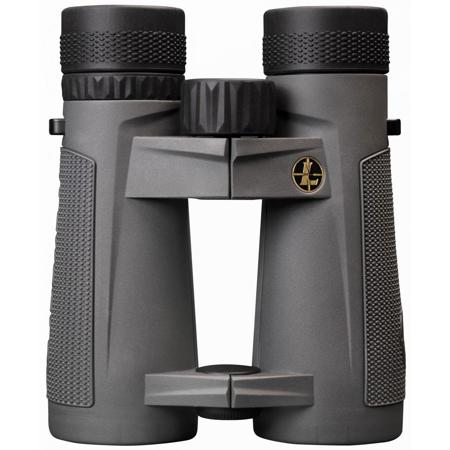 Leupold BX-5 binoculars' large eyepieces are designed for maximum long-term viewing comfort. The chassis is of an open bridge design, waterproof and fogproof with a well-textured grip in the rubber armoring, and Leupold's Guard-Ion external lens coatings repel water and dirt. The field of view is at 377′ at 1000 yards and the close focus is 5'.
Leupold BX-5 Santiam HD 8x42mm Binoculars feature a slim design that fits perfectly in your hands, bringing you right up close to the action with clarity and comfort. Leupold has meticulously crafted these Binoculars with BAK 4 prisms that create views with practically no edge distortion so that your sight picture is as clear and crisp as possible.
Each pair of Leupold Binoculars is treated with the DiamondCoat 2 ion-assisted lens coating that further amplifies light transmission and enhances resistance to abrasion to create a tough optic that's built for exciting adventures.
Order Leupold BX-5 Santiam HD 8×42 Binoculars at Sport Optics today and get ready for your next epic adventure!