VX-Freedom 2-7×33 Rimfire Scope is the ultimate, reliable and budget friendly riflescope you've been waiting for! VX-Freedom Rimfire delivers the legendary Leupold performance and dependability hunters and shooters have demanded for decades, combined with tons of improved features.
VX-Freedom Rimfire 2-7×33 is guaranteed to get the job done every time. It gives you a closer 60 yard focus distance and a rimfire specific Rimfire MOA reticle to keep that smile on your face the whole day. It's one-of-a-king Twilight Light Management System provides less glare, higher contrast, and higher overall performance during those dwindling hours of daylight for shooters and hunters alike.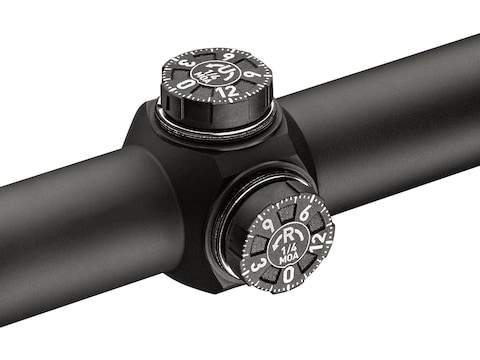 With the Leupold Freedom Riflescope you get best-in-class optics and unbeatable accuracy. It also has everything you expect from a Leupold: designed, machined, and assembled in their Oregon factory, tested to the same ruggedness standards as their top-tier riflescopes, and guaranteed for a lifetime of performance.
Leupold VX-Freedom Rimfire Riflescope delivers high contrast images with less glare so you can easily pick out antler tines even against heavy timber or dark shadows. It features scratch-resistant lenses that come with a mil-spec outer coating to withstand extreme abrasion. With its ergonomic power selector ring controls you can easily get a 3:1 zoom ratio that is ideal for virtually any situation.
What are you waiting for? Upgrade your hunting gear today by placing your order for Leupold Riflescope at Sport Optics.