The lightweight, extremely durable Meopta Carbon Fiber Tripod is intelligently designed for spotting scopes of all makes and models as well as binoculars with the use of a standard tripod adapter. With its fluid heads you get a smooth, vibrationfree movement making it easier to glass vast areas. The phone adapter works with all brands of smartphones and can be attached to the tripod to take quality photos and videos in the field.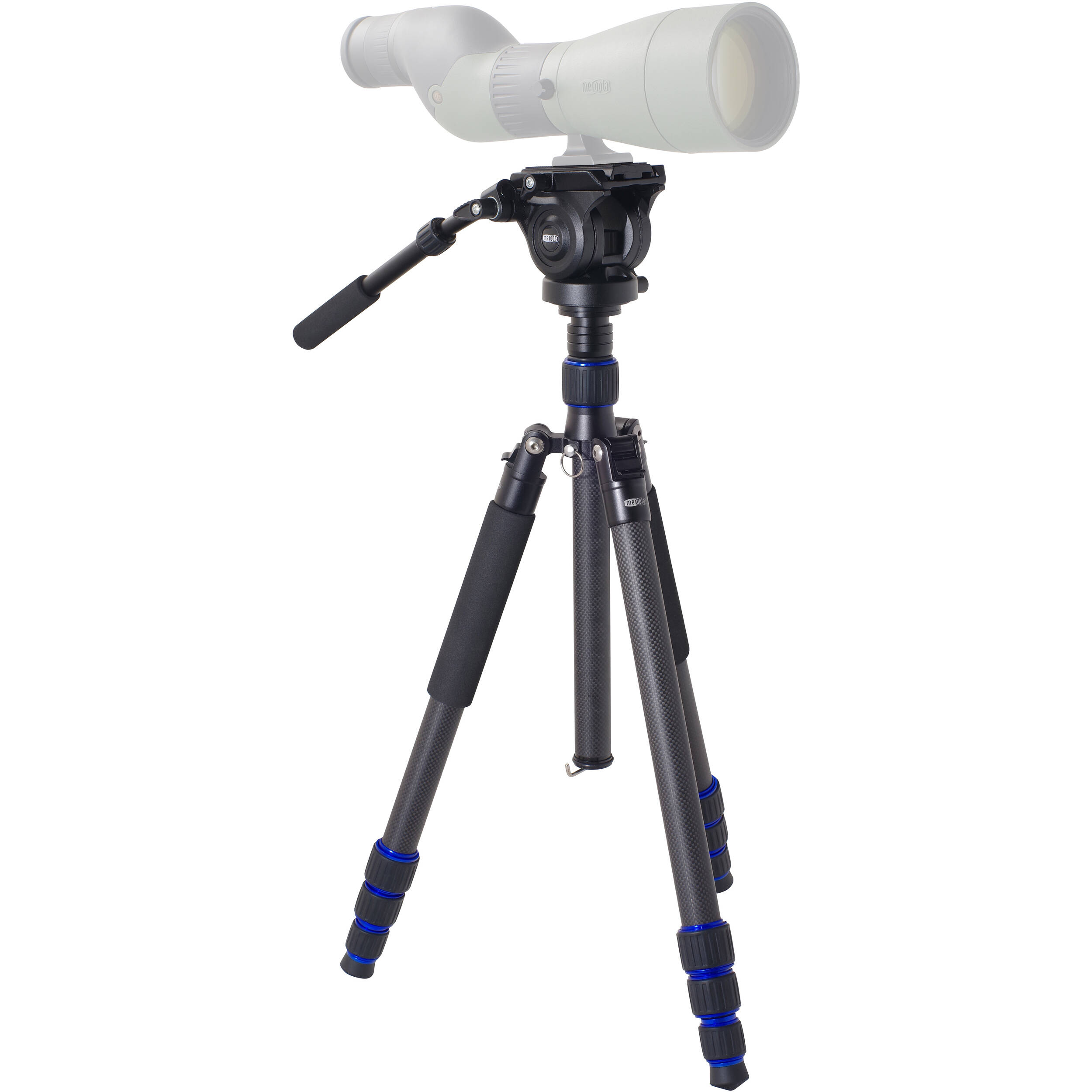 The Meopta Carbon Fiber Tripod weighs 4 lbs. and folds to 18 inches for easy carrying. It comes with a stylish premium nylon carrying case.
Stable and lightweight, the Meopta Carbon Fiber Tripod gets top performance out of your optics. It comes with:
Carbon Fiber Tripod
Smartphone Tripod Adapter
Ball Head With 2 Mounting Plates
Fluid Head With 2 Mounting Plates
Padded Carrying Case
Folds To 18 Inches
4-Pound Weight
70 Inches Total Rise
The Meopta Tripod is your ideal go-to field tripod for your binocular or spotting scope. With its extendable center column, four leg sections, and fast twist locks you can quickly extend the tripod from its folded 18″ length up to 70″ so setup and breakdown are easy.
Designed for extensive field use, the legs are made of lightweight but strong carbon fiber, and two of the legs have padding for added comfort when you're holding them during setup or if you've got the tripod resting on your shoulder while you move from one place to another.
The tripod comes with two different heads, and each head has two quick release mounting plates. With its control handle, the fluid head delivers smooth, vibration-free movement to make it easier to glass large areas, while the ball head can be set at many angles and locked in place for static observations such as at the range. Since each head comes with two quick release plates, you can install them on different optics or gear so there's no need to change plates when swapping gear in the field.
The tripod comes with both a ball head and a fluid video head, 4 mounting plates, an adapter for mounting a smart phone on the tripod, and a padded carrying case. The tripod itself weighs 4lbs, has 4 leg sections with twist locks, and two of the legs have padded grips. The tripod folds down to 18″ and can extend to 70″ with the legs and center column fully extended. The fluid head allows smooth panning of a spotting scope or video camera, while the ball head is favored by those using still cameras with short focal length lenses.
To make taking and sharing your adventures as easy as possible, Meopta has included a universal-fit smartphone adapter that allows you to mount your phone on the tripod and take beautiful and infinitely shareable photos and video using the stability of the tripod. The entire tripod weighs just 4 pounds, folds into a small form factor, and fits comfortably in the included padded carrying case.
Order your Meopta Carbon Fiber Tripod Kit today!