Want to upgrade your Meostar B1 Binocular to get a superior viewing experience?
Check out the new Meopta 10×42 MeoStar B1 Plus HD Binoculars offering a combination of well-engineered optics and superior viewing experience with a wide field of view in a lightweight and durable housing.
The Meopta MeoStar B1 Plus 10×42 HD Binoculars are a feature upgrade to the previous B1 versions. Upgraded features include revised rubber armoring for both lighter weight and a more ergonomic grip, MeoDrop hydrophobic coating on the external lens surfaces to shed water, and a locking diopter control positioned on the focus shaft. Optically, the MeoStar B1 Plus 10x42s have fluoride lens elements for chromatic aberration reduction, MeoBright lens coatings for improved light transmission, and MeoShield external lens coatings for scratch resistance.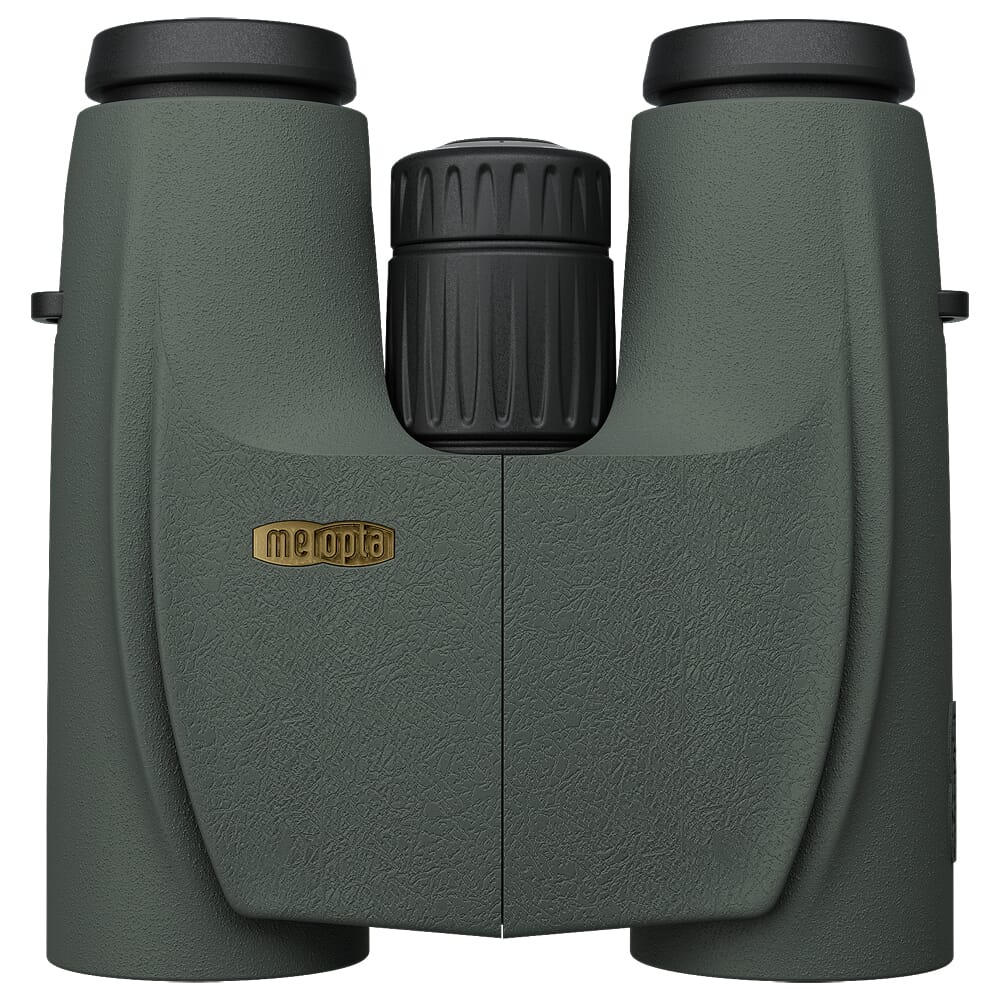 Meopta has designed the Meostar MeoStar binoculars with ergonomics in mind to minimize user fatigue during long observations. Its large center focusing wheel is easy to use with either hand and a locking dioptric correction dial, located on the focusing knob, ensures precise focusing even if you normally wear corrective eyeglasses. The housing is made from a lightweight and durable aluminum alloy that is center-weighted by the prism design, so they sit comfortably in the hand. Protective rubber armor wraps the body and provides a slip-resistant grip, especially in cold and wet conditions. The housing is nitrogen-filled and sealed to be waterproof and resistant to internal fogging in extreme conditions.
The extra-low dispersion (ED) fluoride glass lenses, treated with proprietary MeoBright multi-coatings, and compact Schmidt-Pechan prisms deliver vivid true-color images that are bright and crisp across the entire field of view. The lenses are further treated with Meopta's proprietary MeoShield and MeoDrop exterior coatings that protect the lens surfaces from scratches and makes cleaning oils and other contaminants easy without leaving residue. These coatings ensure the lenses stay free from imperfections that can interfere with your glassing experience and let you immerse yourself in the view.
Meopta's MeoStar B1 Plus represents one of the most premium lines of European made optics available. The MeoStar B1 Plus is constructed on the highly renowned B1/B1.1 chassis and comes equipped with a locking diopter to prevent accidental turning. The MeoStar B1 Plus also features enhanced optical tolerances for sharper, highly defined images, and superior optical performance. The body is protected by a coating of rubber armor that helps protect the MeoStar from the elements while providing a solid grip.
Order your Meopta Binoculars at Sport Optics today!