Ready to gear up for your next adventure trip?
Check out the brand new MeoStar B1 Plus 8×32 Binocular from Meopta, a high-performance binocular that features HD extra-low dispersion fluorite objective lenses that are designed to eliminate chromatic aberrations and deliver an increased resolution, contrast, and color fidelity. The objective and eyepiece lenses are armed with the proprietary MeoBright ion-assisted multicoating that serves to reduce glare and reflections and allows a 99.8% light transmission per lens surface.
Meopta 8×32 MeoStar B1 Plus Binoculars combine well-engineered optics with a lightweight and easy-to-manage housing to produce an optic well suited for just about any glassing task–from sightseeing to hunting to birding to general nature watching. At 8x magnification, these Meostar binoculars are ideal for birding and other observations in nature. A generous 414′ field of view (at 1000 yards) makes these binoculars an excellent choice for dynamic observations or observing in tightly forested terrain.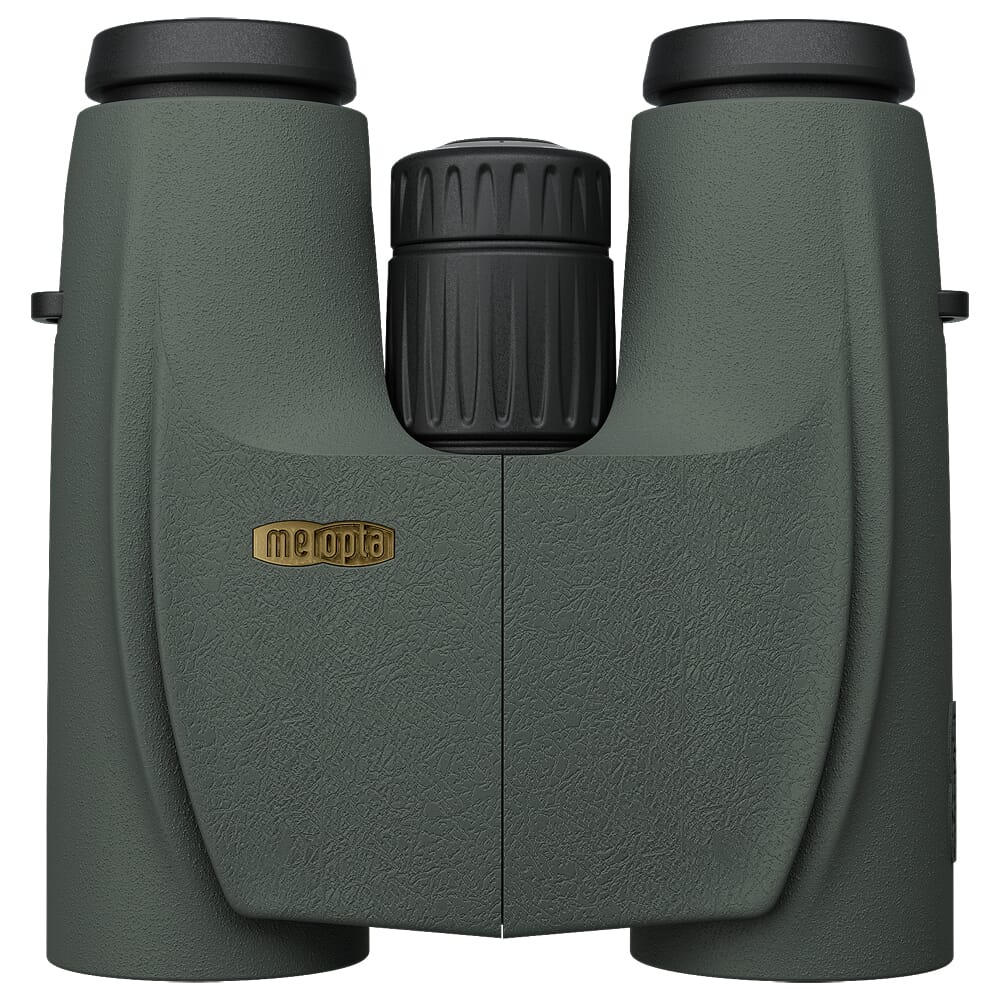 Their smaller anti-reflection MeoBright fully multicoated 32mm objective lenses and Schmidt-Pechan prisms help to produce a compact form factor that delivers a performance on-par with larger models, presenting vivid true-color images that are bright and crisp across the entire wide field of view. Its objective lenses are further treated with Meopta Binocular's proprietary MeoShield and MeoDrop exterior coatings that protect the lens surfaces from scratches and makes cleaning oils and other contaminants easy without leaving residue. These coatings ensure the lenses stay free from imperfections that can interfere with your glassing experience and let you immerse yourself in the view.
Equipped with a large field of vision and incredibly bright, clear, and neutral optics, you will be wondering what a powerhouse this binocular is. These small, lightweight binoculars will become your new adventure partner that fits comfortably in your jacket pocket. The roof prism chassis consists of rubber-armored lightweight magnesium with an ergonomic shape. The binoculars are hand-built in the USA.
Gear up for your next adventure trip! Get your Meopta MeoStar B1 Plus 8×32 Binocular at Sport Optics today!