Nightforce's latest addition in the NF ATACR series is for the extreme long range riflescope market – long-range hunting, precision rifle competition including PRS Competition, and long-range tactical applications.
The renowned manufacturer has included the highest magnification range in the Advanced Tactical Riflescope (ATACR) line – Nightforce ATACR 7-35×56 F1 Rifle Scope. Features include first focal plane configuration, side-focus parallax control, Power Throw Lever (PTL), ZeroStop turret back-to-zero functionality, and MRAD and MOA turret adjustments. Reticle choices are Mil-R, TReMoR3, MOAR, H59, and Mil-C.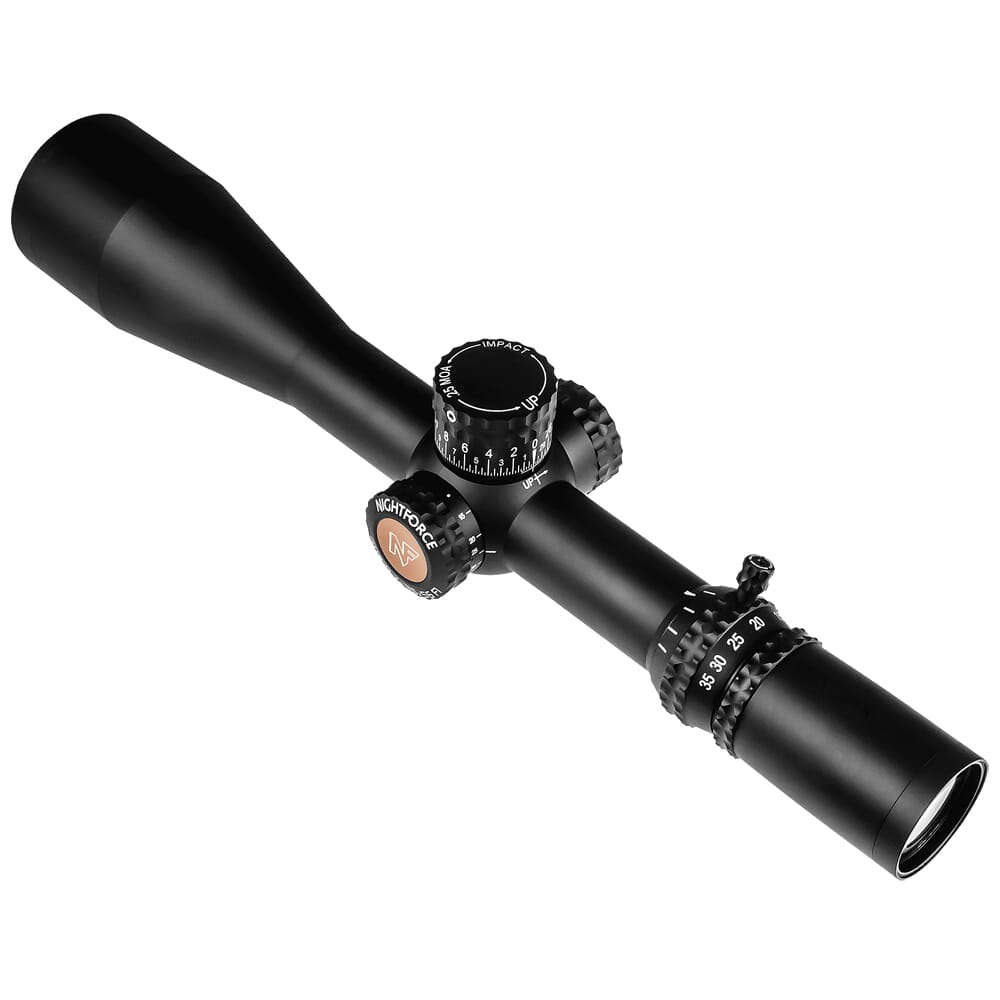 In this review, we are going to look at the Nightforce ATACR 7-35×56 F1 – Mil-R. This riflescope features a sophisticated first focal plane MIL-R reticle with .10 Mil turret adjustment.
Brand new to the Nightforce ATACR riflescopes is the Nightforce ATACR 7-35×56 F1 MIL-R which has been designed to continue to push the limits of rifle and cartridge performance. Nightforce continues to exceed the needed performance in riflescope technology by introducing the Nightforce ATACR 7-35×56 F1. With its extensive magnification range and legendary ATACR optical performance, via an ED glass package, the Nightforce ATACR 7-35 x 56 F1 will push the boundaries of even the most capable of today's long-range cartridges. The new ATACR features either a MOAR-T reticle with 1/4 MOA clicks or MIL R reticle with 0.1 MRAD clicks.
The Nightforce ATACR 7-35×56 F1 has parallax adjustment down to 10 meters and 100 MOA of elevation travel, precision is attainable from short range distances to as far as any modern extreme long-range rifle and cartridge can reach. This riflescope offers an incredible field of view across the entire magnification range, making targets easy to find, identify, and engage. Whether the need is for competition like the Precision Rifle Series (PRS), or extreme long-range shooting, this riflescope delivers unmatched precision and repeatability.
The Nightforce riflescopes have been proven across the world to be the best riflescopes money can buy.
The Nightforce ATACR 7-35×56 F1 brings this proven performance to an entirely new level that helps shooters to meet and exceed the limits of their precision rifle system. Order yours at Sport Optics today!