NX8 2.5-20×50 F1 from Nightforce is a compact scope combining the performance of first focal plane and an 8x magnification range. This compact unit provides a broad magnification range for fast interaction at both close and long distances.
The 50mm ED glass objective lens of the NX8 Riflescopes provide superb clarity, contrast, and resolution even in low-light conditions. Other features include integrated Pull Throw Lever, ZeroStop elevation for a quick return to zero, and a parallax adjustment from as near as 11 yards to infinity. Capped windage adjustments are also included to avoid unintentional adjustments. Compact bolt-action rifles and semi-auto precision rifles both benefit greatly from the NX8 2.5-20×50 F1.
Faster firing is the main focus of the TReMoR3 reticle. Even faster shooting is possible since the elevation hold of the reticle incorporates the Accuracy 1st – Speed Shooting Formula. Wind calls can be made more easily, and has been demonstrated in the field. The reticle also makes it possible to swiftly and precisely mil targets.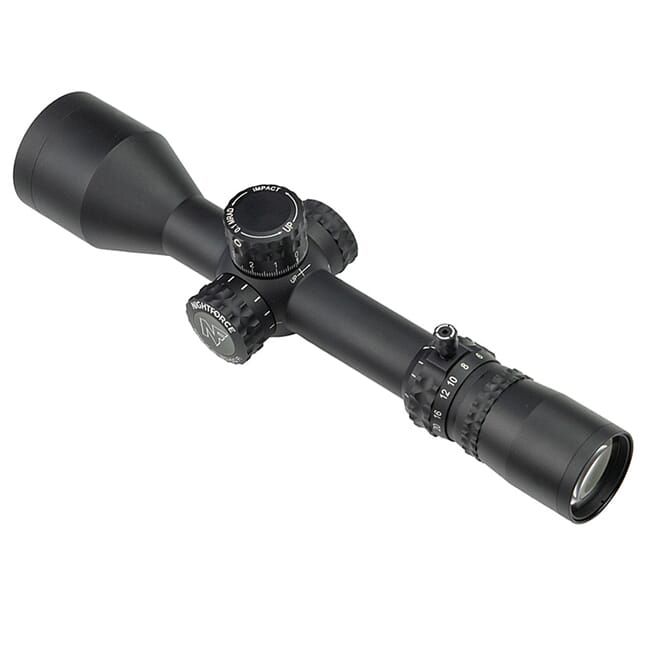 Most variable-power riflescopes have quite low magnification ranges, typically no greater than a multiple of five or six, and there is a very solid reason for this (for example, a 3-12x is a multiple of four). The construction of a riflescope with an eight-power magnification has undoubtedly been achievable, but optical engineers have faced significant challenges in producing a riflescope that offers remarkable clarity, resolution, and brightness at all settings and over the full magnification range. Until now. You can essentially control any shooting scenario, anywhere on Earth, at almost any distance, with the new Nightforce Riflescopes. It has advanced DigIllum reticle lighting.
So what are you waiting for? Get this amazing Nightforce NX8 2.5-20×50 riflescope at the most competitive rate only at Sport Optics.