Want to experience truly magical moments that nature has to offer?
Check out the all new MONARCH M5 8×42 binoculars by Nikon that are especially built for you to experience those magical moments with 8x magnification power and the widest view in the series.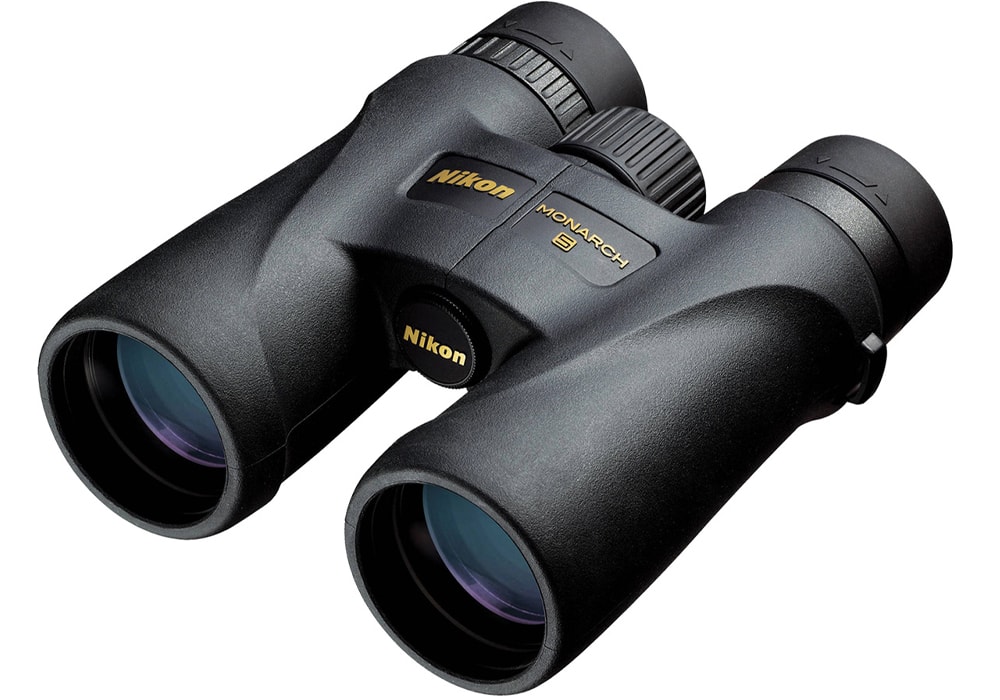 Featuring adjustable turn-and-slide eyecups with long eye relief make these the most comfortable MONARCH binoculars on the market today. Nikon has also added its renowned ED glass that reduces chromatic aberration while the dielectric high-reflective multilayer prism coatings ensure superior light transmittance; resulting in brighter images and more natural colors. In addition to that, phase-corrected coatings are also applied to prism surfaces to increase image resolution. Combine them all together and you get a much better, more clear and brighter optics to take your adventure to new heights.
Monarch Binoculars M5 series is clearly the top-rated of any mid-priced, full-power birding binoculars. These are lightweight, waterproof, and very comfortable binoculars that are able to focus down to 6 feet and offer an image and feel that surpasses many models costing two or three times more.
Nikon Binoculars produce fantastic images, the body is lightweight and very comfortable to hold. It is waterproof, fogproof, and shockproof. You can feel that they are constructed well and are rugged enough to take some outdoor abuse.
What are you waiting for? Order the all new Nikon Monarch M5 8×42 at Sport Optics today!