Want to enjoy a wider field of view with your eyeglasses on?
Check out Nikon's Compact MONARCH M7 10×30 binoculars, compact, lightweight companions for adventures of any kind. With close, smooth functioning you can get as close as 6.6-ft. from your subject for striking high-detailed views. The large, smooth-spinning central focus knob makes it easy to precisely adjust focus. These binoculars take performance to a new level, pushing resolution, brightness and field of view even further.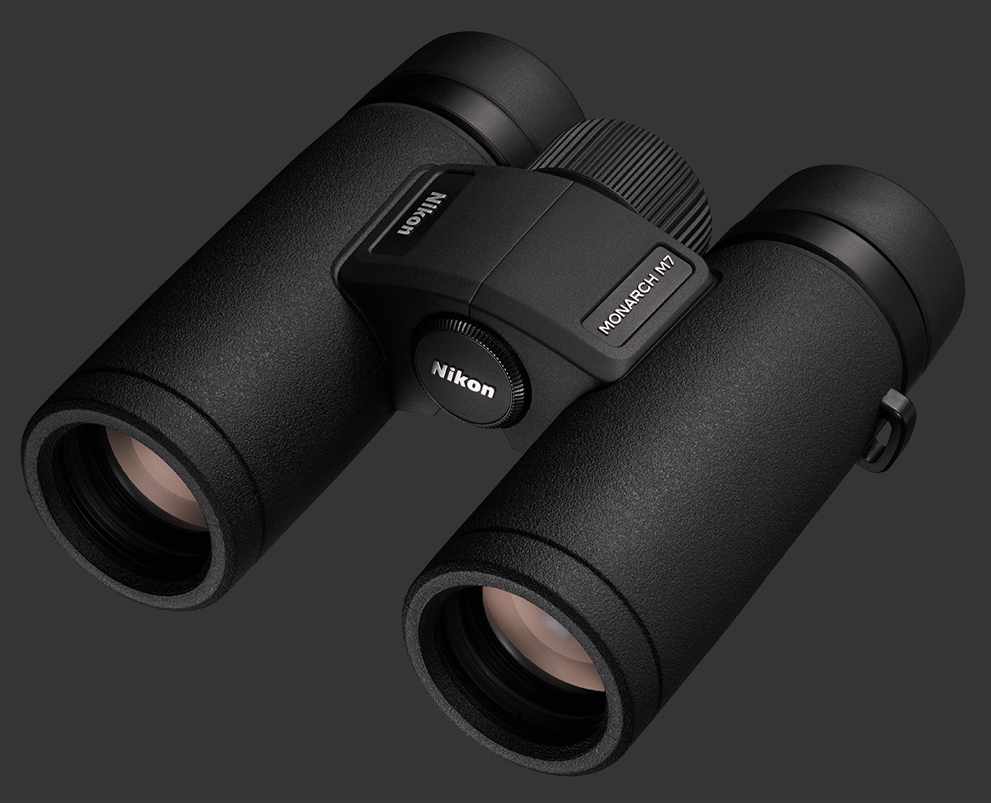 Compact MONARCH M7 10×30 binoculars provides 10x magnification and 30mm objectives (front lenses) for maximum reach, lighter weight and greater portability. The Nikon binoculars feature the incredible Nikon optical system with ED glass and multilayer lens and prism coatings produces outstanding low-light capabilities, lifelike colors and extreme resolution at any distance. Nikon's ED (Extra-low Dispersion) glass virtually eliminates common distortion, chromatic aberrations and color fringing. This is the reason you get clear high-resolution views in nearly any lighting condition.
At 1,000 yards, MONARCH M7 10×30 binoculars deliver a wide 351-ft. field of view. Now you can see more of the scene in greater detail, making it easier for you to locate your subject when spotting birds and wildlife amid trees and landscapes.
Monarch Binoculars offer long eye relief with turn-and-slide eyecups for easy adjustments, a locking diopter, a new oil and water repellent lens coating plus a waterproof, fogproof rubber-armored design and more make this next generation worthy of the MONARCH name.
What are you waiting for? Order the all new Nikon Monarch M7 10×30 at Sport Optics today!