The Nikon PROSTAFF P7 10×30 Binoculars are compact for convenient carrying and deliver crisp views while holding up to the demands of travel and trekking.
The 10x magnification on PROSTAFF Binoculars displays details at a distance while remaining stable. The prisms' several layers of antireflective and dielectric coatings provide crisp views with rich colors, while a nonstick coating makes cleaning the objective and eyepiece lenses simple. When using the binocular with friends or family members, you may save a personalized diopter setting.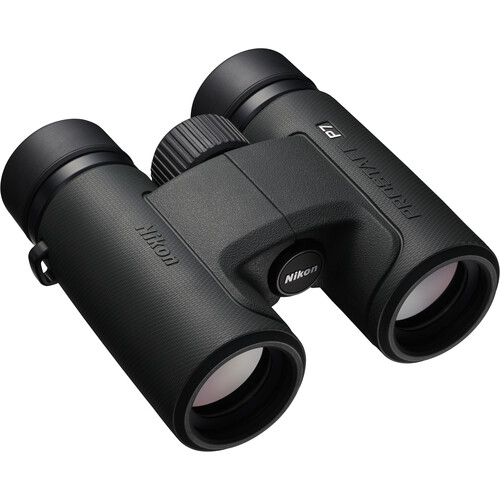 The PROSTAFF P7s are waterproof, fog proof, and drop-resistant, so you can take them on your outdoor activities with confidence, and at less than 5″ in length, they don't take up much space in your kit bag.
The PROSTAFF P7 builds on the success of its predecessor (the PROSTAFF 7S) by delivering a high-quality optical design with multilayer coating on all lenses and prisms for brighter pictures. The roof prisms have been phase-correction-coated to offer excellent resolution even in low light.
So what are you waiting for? Get your hands on these incredible Nikon binoculars and enjoy outstanding resolution, high-contrast views and brilliantly bright, sharp images even in low light only at Sport Optics.