If you're a fan of the Vortex Strike Eagle 3-18×44 MOA, then you'll definitely want to check out the MRAD version. Both models share many similarities in terms of features, but the MRAD version has adjustments calibrated in MRAD, which is a popular choice among some shooters.
With a magnification range of 3-18x and a 44mm objective lens, the Vortex Strike Eagle 3-18×44 MRAD offers an excellent balance of versatility and performance. The MRAD adjustments make it a great option for shooters who prefer this unit of measurement, or for those who want to maintain consistency across their optics.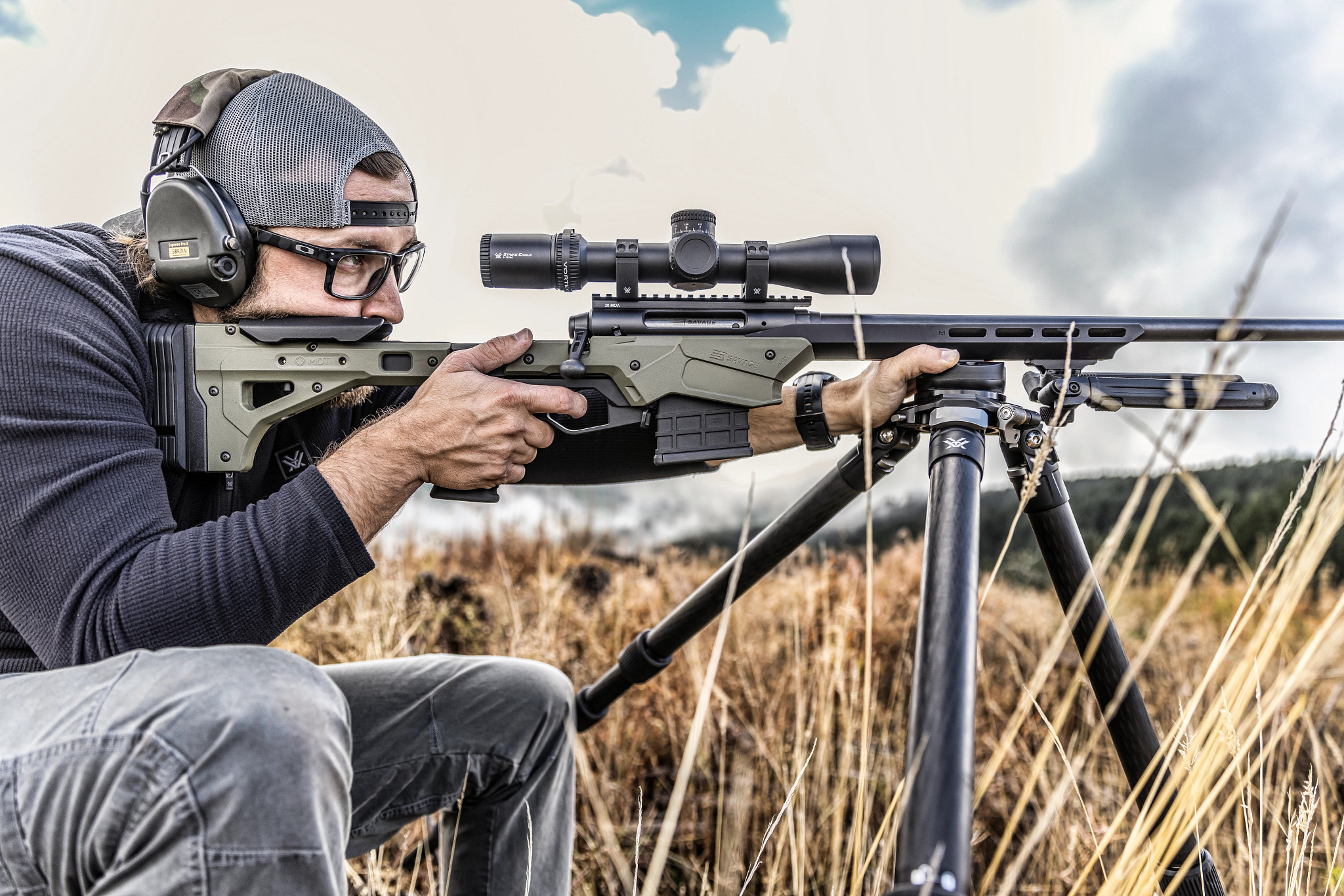 Like the MOA version, the Vortex Strike Eagle 3-18×44 MRAD also features an illuminated reticle on the first focal plane. This means the reticle stays consistent in size at any magnification level. It's also very easy to see in any lighting conditions, thanks to its crisp and bright illumination.
One of the standout features of the Vortex Strike Eagle Rifle Scopes is its zero reset turrets. These turrets are finger-adjustable and allow you to make quick and easy adjustments to your aim. You can also reset them to zero after making your adjustments, so you can quickly return to your original settings.
Durability is another feature that makes the Vortex Strike Eagle 3-18×44 MRAD stand out from the competition. It's made from high-quality materials and is built to withstand the rigors of heavy use in the field. It's also fog-proof, waterproof, and shock-proof, so you can use it in any weather conditions without worrying about damage.
In terms of optics, the Vortex Strike Eagle 3-18×44 MRAD delivers exceptional clarity and brightness. The multi-coated lenses provide sharp and clear images even in low-light conditions. The fast focus eyepiece also makes it easy to quickly acquire your target and get a clear sight picture.
Overall, the Vortex Rifle Scopes are an outstanding scope for shooters who prefer MRAD adjustments. It's just as versatile as the MOA version, with all the same features that make the Strike Eagle such a popular choice. Whether you're a hunter, competitor, or tactical shooter, the Vortex Strike Eagle 3-18×44 MRAD is an excellent choice for any situation, available at the best rates only at Sport Optics.