Pining for an optical masterpiece this season?
We've got just the right binoculars to accompany you on your next adventure!
Viper HD 10×50 binoculars from Vortex are an optical masterpiece, giving hunters, shooters and outdoor enthusiasts a premium option without the premium price tag. The HD optical system delivers stunning resolution, color fidelity and edge-to-edge clarity. These are one of the lightest, most compact, full-size binos on the market—a noteworthy attribute when gear consideration can be measured in grams. Includes GlassPak chest harness, keeping your binos at the ready while providing comfortable, protected, strain-free, all-day carry.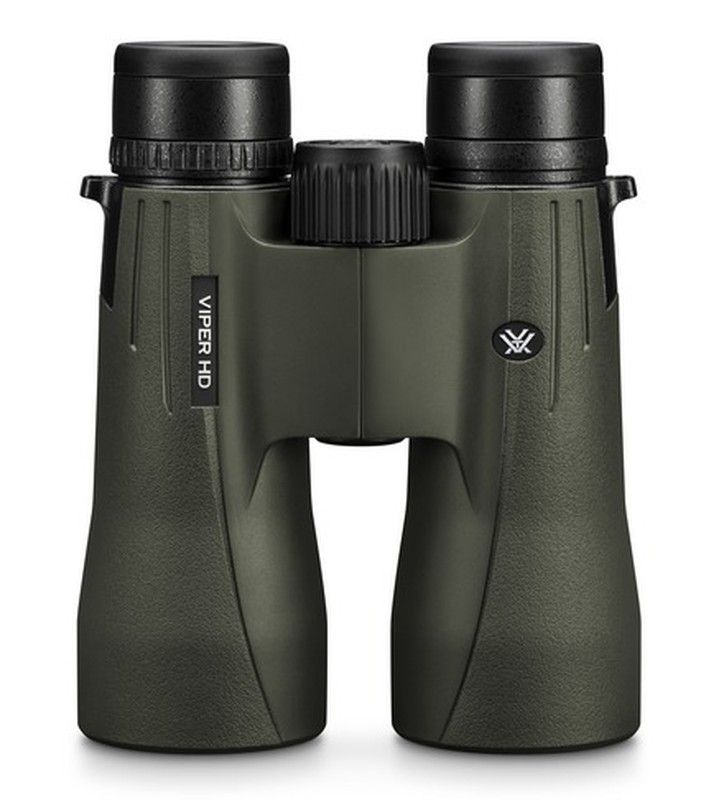 Vortex binoculars have a significantly wider field of view and angle of view in a slightly smaller form factor from the previous iteration to make views more spacious and viewing through them easier and more comfortable. HD (High Density) extra-low dispersion glass is still used for outstanding edge-to-edge clarity coupled with low-light-conquering XR™ anti-reflective coatings and now a wider field of view making this new range of binoculars even better than before.
Optically, these binoculars benefit from proprietary XR anti-reflection fully multicoated optics that maximize light transmission through the light path and improve contrast and color rendition across the entire visual spectrum. The compact roof prisms are dielectric coated. Phase-corrected coatings limit internal interference, light loss, and diffraction while maximizing light transmission through the prism system.
With its 10x magnification, the Vortex Viper HD 10×50 is a perfect binocular for observations at great distances. Due to its large 50 mm lens, it is also suitable for use when there is little light available. Updated features include a wider field-of-view, improved ergonomics with comfortable thumb grooves and enhanced eyecups, a shorter hinge to allow a better grip, and a quality chest harness included.
From a size and weight perspective, the Viper HD binoculars are one of the lightest, most compact, full-size premium quality binoculars on the market. So what are you waiting for? Get your
Vortex Viper HD 10×50 from Sport Optics today!