Want to enjoy nature like never before that too in high definition?
Check out the brand new Zeiss Conquest HD 10×42, a well-balanced binocular with uncompromising design, ergonomics, and optics at an unbelievably attractive price.
At 115 meters the Conquest HD 10×42 offers the largest field of view in its class. Maximum overview at close quarters and optimum magnification at long range. Whether you are watching birds in the bushes a few meters away or zebras in the distance on the African plains, the 10×42 ensures that you are well equipped for virtually any situation. Thanks to the increased magnification performance you can enjoy particularly detailed insights into the natural world. The special design, combined with optimum ergonomics and non-slip operation plus the large focusing wheel for high precision focusing in any situation, ensure just the right level of observation comfort.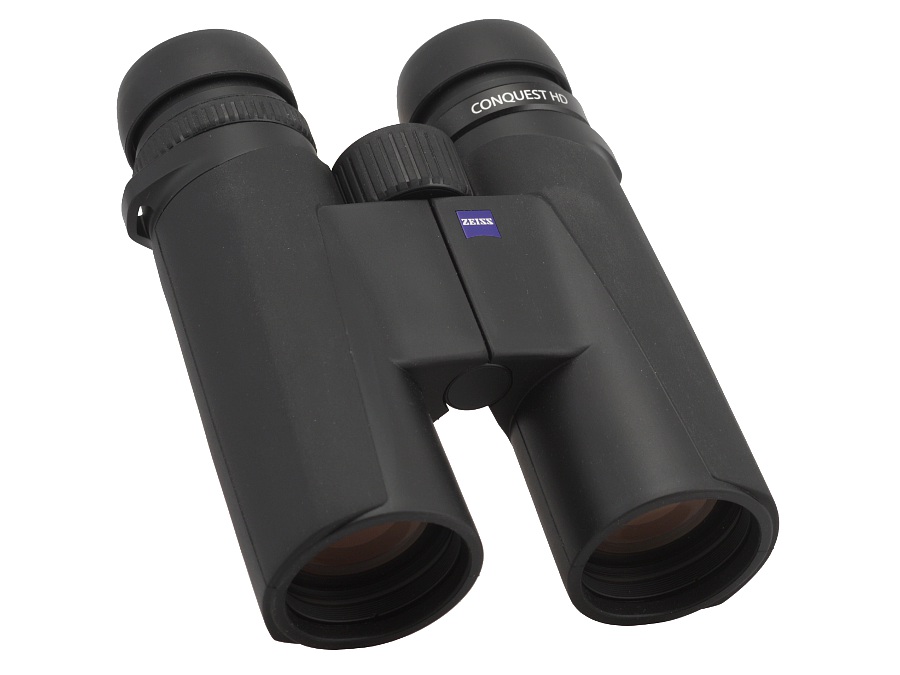 The 10×42 Conquest HD Binoculars from ZEISS have a higher magnification that allows concentrating on a more focused subject for greater detail. The golden-mean objective size provides sufficient light-gathering ability for the twilight zones of dusk and dawn without the added bulk of an oversized objective. Watersports and rainy days won't require leaving this item in the car or backpack. The binoculars are waterproof to 13′ and nitrogen filled to provide fog proofing and inhibit any condensation buildup.
ZEISS Binoculars high-quality optics play a major role in the superiority of these binoculars. Multi-layer coating reduces light loss and glare due to reflection, offering a brighter, higher-contrast image and light transmission of more than 90%. High-density (HD) glass reduces the chromatic aberration that appears as unwanted "fringes" of color between dark and bright parts of an image. The LotuTec coating protects the lenses from dust and water. Rain just slides right off the exposed glass.
Always get a clear view, whatever the weather!
Order yours at Sport Optics today!