AGM Rattler TS25-384 has constantly been named the best Bang for Buck thermal scope in online reviews, and it has lived up to the hype for us. The clarity of the 384 x 288 core alone is impressive for a sub-$2,000 thermal, but AGM packed it with features typically found on scopes costing much more.
And what does this thermal scope offer? Onboard video recording, multiple colour palettes, Picture in Picture, WiFi data transmission, a very user-friendly app for your phone, and a no-nonsense return to zero high quality mount from American Defense Manufacturing. The ADM QD mount outperforms the mounts that came with some thermal scopes that cost twice as much as the TS25. This excellent QD mount, combined with the Rattler's small overall size and weight, allows it to easily double as a handheld monocle for hunters in states where thermal scopes are not permitted for certain types of game.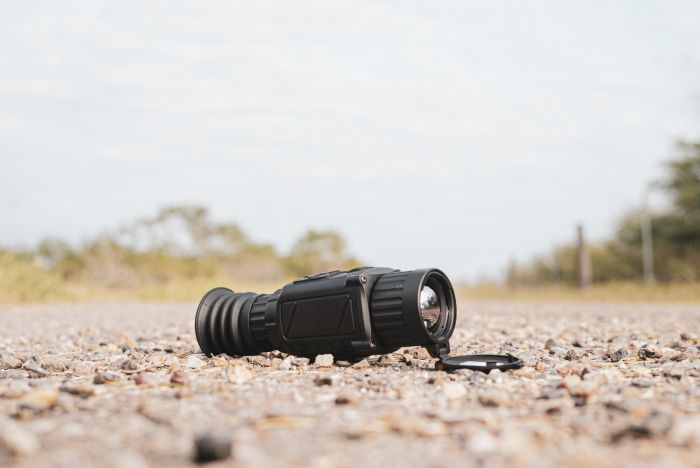 AGM Thermal Rifle Scopes' 1.5X base magnification and wide Field of View (FOV) will be ideal for hog hunters who want to constantly take closer range and fast action follow-up shots on running hogs, while the PIP with digital magnification will allow you to confidently handle pesky coyotes at long distances. The Rattler can operate continuously for up to 4.5 hours on two CR123 batteries. An external 5V power bank (battery pack) can be connected easily via a USB connector (USB-C) to allow you to hunt all night. The menu options on the Rattler are straightforward, and the external button layout is intuitive and logical.
So what are you waiting for? Shop AGM Products at Sport Optics today!