Nikon 10×50 ProStaff 5 Binoculars are designed to bring distant subjects in close for comprehensive inspection while being comfortable to use. They provide bright and clear high-contrast pictures with true colour rendering over the whole field of view in all lighting circumstances.
Their 10x magnification on PROSTAFF Binoculars pulls distant objects closer for improved viewing, while the big 50mm objectives balance the fading that can occur with high magnification and raise their light-gathering capabilities to improve views in the early morning and late evening, as well as in foggy and gloomy weather. Users may enjoy bright and clear images in most lighting circumstances because to the combination of objective lens size, optical coatings, a pleasant exit pupil, and outstanding eye relief.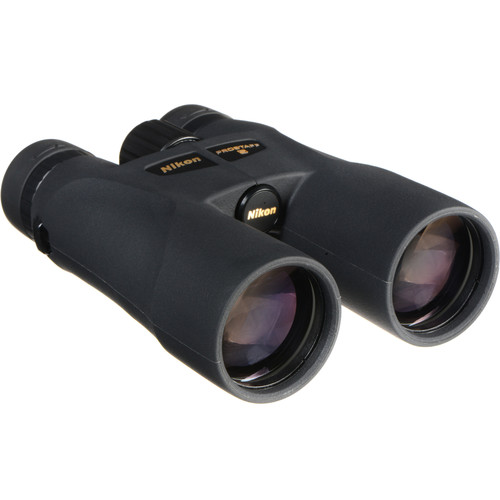 Construction elements that make this binocular sturdy and comfortable to use complement the optical performance. They are shielded by black rubberized armor and feature a lightweight and sturdy reinforced polycarbonate resin chassis that helps to decrease weight despite the huge targets.
The optical tubes are nitrogen-filled and O-ring sealed, making them waterproof and submersible, as well as resistant to internal fogging when subjected to high temperature changes and weather conditions. The objective lens caps may clip onto the neck strap to keep them secure from blowing overboard or being lost on the forest floor, and a tethered one-piece ocular rain guard protects the eyecups while the binoculars hang around the neck and prevents rain and spraying water from filling them.
So what are you waiting for? Get your hands on these incredible Nikon binoculars and enjoy outstanding resolution, high-contrast views and brilliantly bright, sharp images even in low light only at Sport Optics.