When it comes to hunting, having a high-quality thermal scope is essential. That's where the Avenger 55XR by Fusion Thermal comes in. This thermal scope is packed with advanced features that will make your hunting experience more efficient and enjoyable.
One of the standout features of the Avenger 55XR is its T3 Three Button Control System and KISS Operating Menu, which make it easy to use and customize. The scope also boasts a WAVE12 640×512 Premium 12-Micron Thermal Sensor, which provides excellent image quality and detail.
The Avenger 55XR's Arclight 55mm Ultra HD Objective Lens provides a huge field of view, making it perfect for scattering hogs. Its XGEN Next Generation Alloy Housing is also built to last and can withstand even the toughest hunting conditions.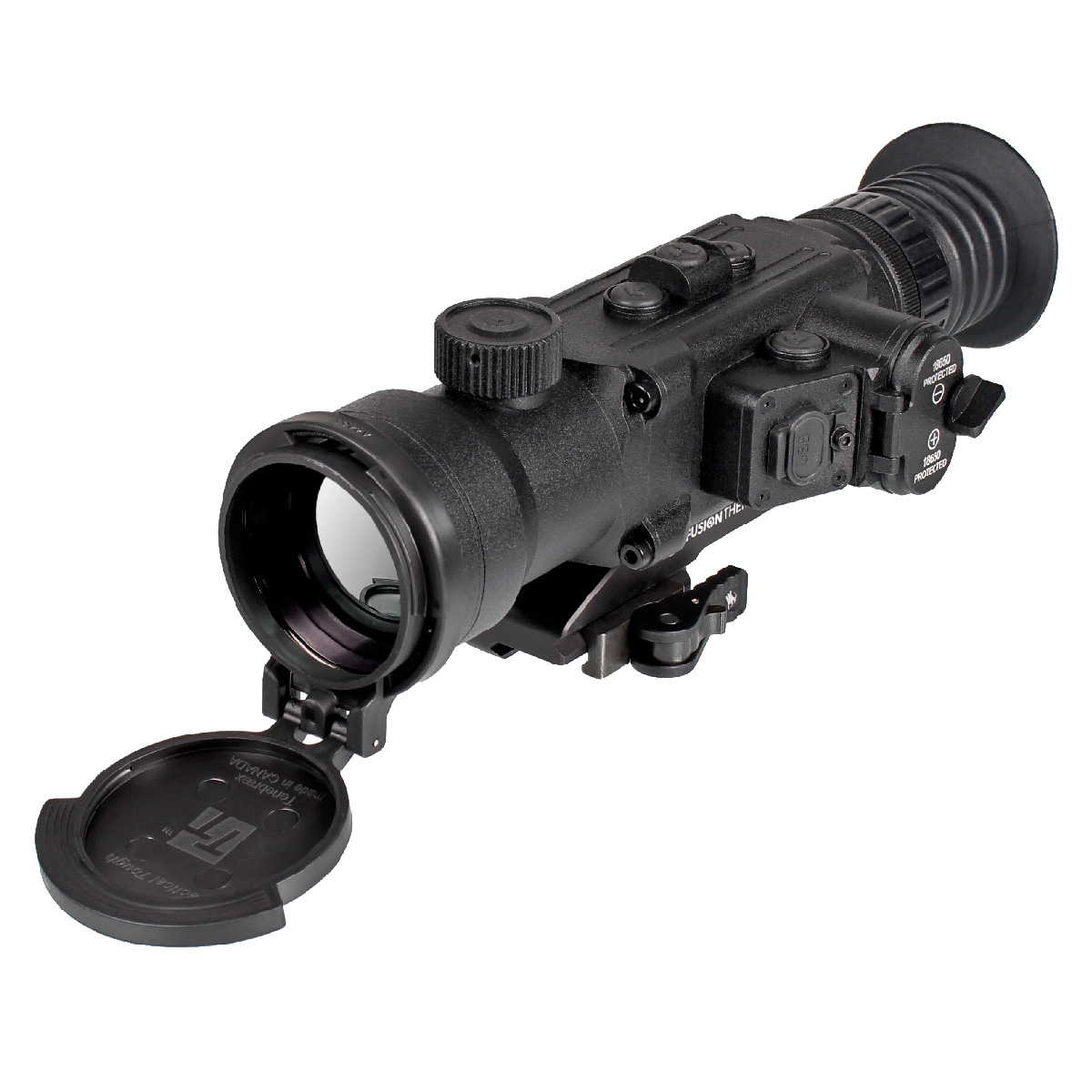 Another key feature of the Avenger 55XR is its Micro Click Focus, which allows for fast, click-by-click precision focus. The scope also has a blazing fast 5-second start-up time, ensuring that you won't miss any important moments.
The Avenger 55XR comes with a Premium QD Tactical Scope Mount, which is easy to install and secure. The scope is backed by a Five Year Transferable Warranty and is made in the European Union, ensuring that it is a reliable and high-quality product.
Whether you are a seasoned hunter or just starting out, the Avenger 55XR by Fusion Thermal is an excellent choice. With its advanced features and top-of-the-line performance, this thermal scope will help you take your hunting experience to the next level.
Ready to take your hunting game to the next level? The Avenger 55XR is the ultimate thermal scope for those who demand the best. Don't settle for less. Get yours today and see the difference for yourself!