Zeiss LRP S3 6-36×56 FFP is a high-performance rifle scope designed for long-range shooting enthusiasts who demand the best. Built with the latest in German engineering, this rifle scope is packed with features that make it one of the most versatile and accurate optics on the market.
One of the standout features of the Zeiss LRP S3 6-36×56 FFP is its first focal plane reticle. This allows for more accurate ranging at any magnification, making it perfect for long-range shooting. The reticle is illuminated for use in low light conditions and is adjustable for brightness. The reticle also features a Christmas tree-style design, which provides additional holdover points for longer ranges.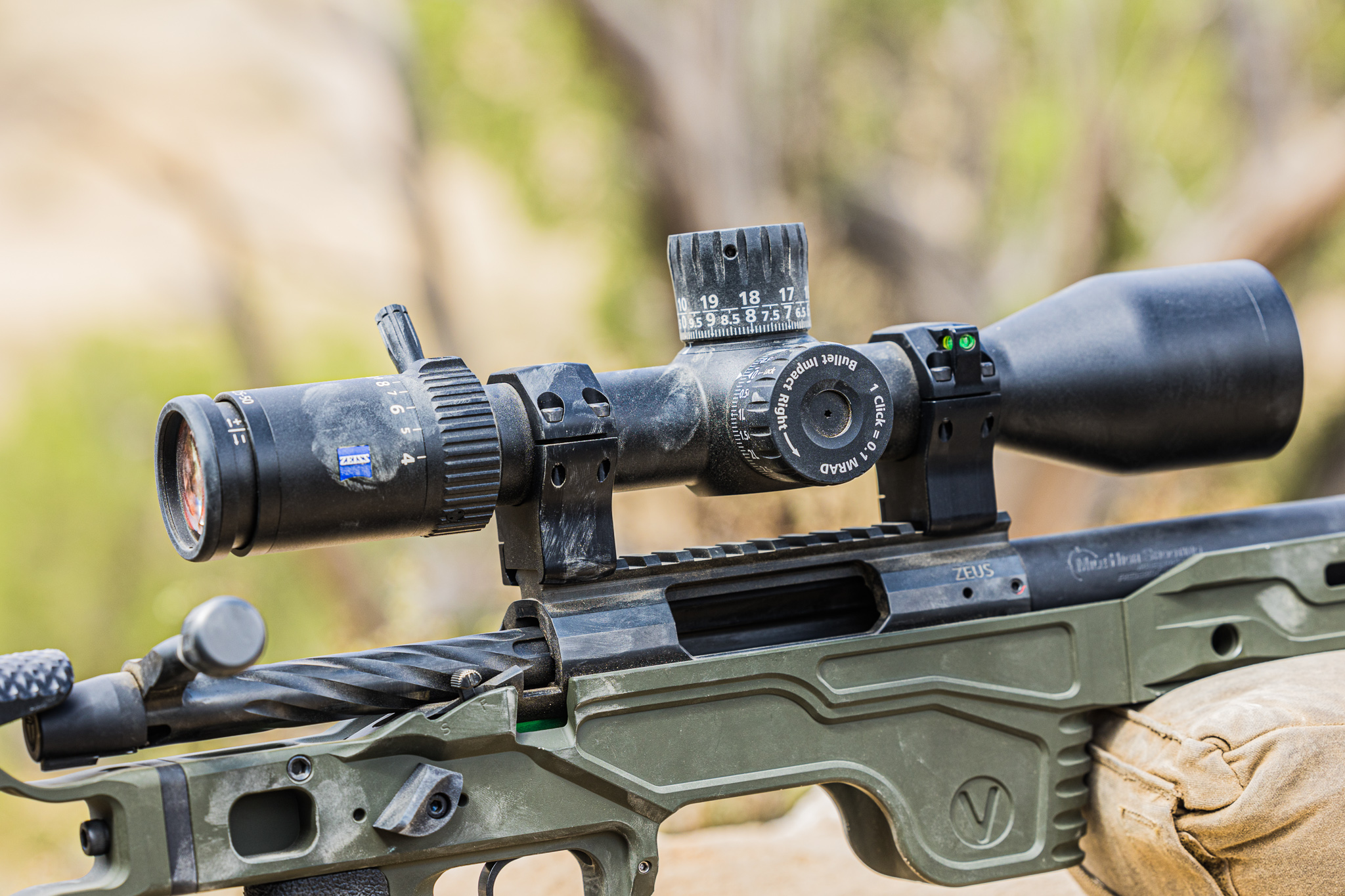 The LRP S3 also boasts a wide zoom range, allowing shooters to quickly adjust from 6x to 36x magnification. This range is ideal for shooting at various distances, whether you're at the range or in the field. The scope's 56mm objective lens provides bright and clear images even in low light conditions.
The scope's construction is also top-notch, with a durable and lightweight 34mm main tube. The scope is shockproof, waterproof, and fog proof, ensuring that it can withstand any conditions you may encounter. The turrets are also large and easy to adjust, with tactile and audible clicks for precise adjustments.
Another great feature of the Zeiss LRP S3 Rifle Scopes is its zero stop elevation turret. This allows shooters to quickly return to their zero setting after making adjustments for different ranges. The scope also has a parallax adjustment knob, which allows you to quickly adjust for parallax at any distance.
Overall, the Zeiss LRP S3 6-36×56 FFP is an exceptional rifle scope that offers a wide range of features for long-range shooting enthusiasts. It's built to last, easy to use, and provides accurate and clear images at any magnification.
So what are you waiting for? Get amazing Zeiss Rifle Scopes at unbeatable price only at Sport Optics.