The powerful optics on Leica Trinovid 10×40 make them a truly indispensable companion for all your adventures. Thanks to the latest glass types and coatings, you can enjoy your observations down to the finest detail. Brilliant, natural colors and high-contrast, bright images from edge to edge are a matter of course – as are outstandingly wide fields of view, which provide impressive orientation. Particularly when travelling, you can see so much more than with the naked eye. Thanks to intuitive, comfortable operation, you can observe very special moments and remain completely relaxed.
10x zoom lets you recognize even the smallest details and get deep insight into what's going on. The slim, elegant shape keeps the binoculars light in weight, making them an indispensable companion. Whether it's the finest details in a church fresco or distant animals on safari – with the Trinovid 10×40 you can always discover more.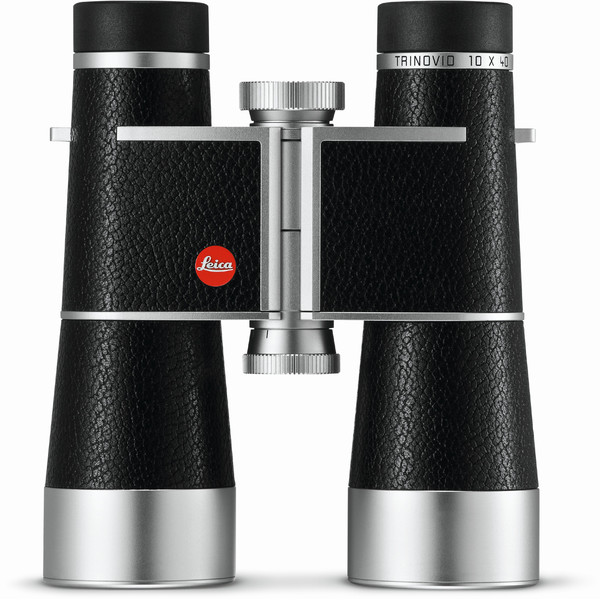 The new Trinovid binoculars from Leica are a tribute to the iconic glass of the 1960s. It was no coincidence that NASA opted to send a Trinovid along on the Apollo 11 mission to the moon in in July of 1969. Even 50 years later, the new Leica Trinovid binoculars remain true to this tradition and cultivate it further.
Usually, the quality of binoculars only becomes apparent when things get a little rougher. That's why the new Trinovid binoculars are designed to be weatherproof and splash-proof. The ultra-light aluminum housing not only protects the premium optics from the elements, but also ensures that you can rely on your binoculars at all times.
Nothing moves externally when you adjust the focus. Everything outside remains fixed, and sealed to the elements. No dust, spray or moisture can enter due to all the seals. Leica Trinovid Binoculars are airtight. There are silicon disks that help keep everything out.
Whether on trips, at events or during sports matches, Trinovid binoculars are the perfect companion. They're always an eye-catcher and provide unique viewing experiences that will stay with you forever. Discover countless opportunities where you can experience even more with Trinovid binoculars.
So what are you waiting for? Order your Leica Binoculars at Sport Optics today!