Impressively clear, bright pictures, best overview and detail recognition make Leica Trinovid 8×40 so special. Thanks to 8x zoom you are perfectly equipped to experience impressive observations, wherever you may be. Whether on a Sunday walk or at a sailing regatta, the 8×40 is your essential companion in any situation.
The new Leica Trinovid binoculars are a tribute to the iconic glass of the 1960s. It was no coincidence that NASA opted to send a Trinovid along on the Apollo 11 mission to the moon in in July of 1969. Even 50 years later, the new Leica Trinovid binoculars remain true to this tradition and cultivate it further.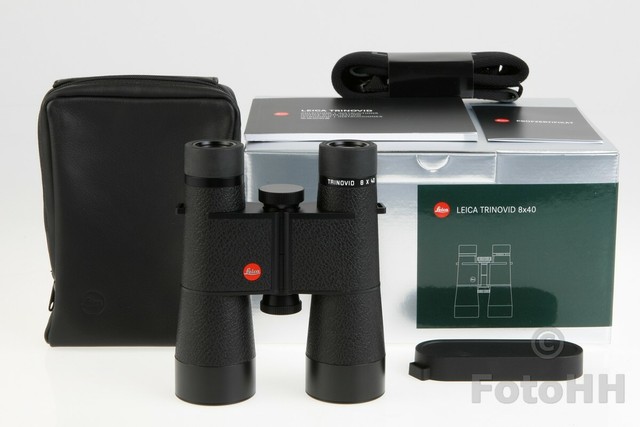 Trinovid is surprisingly sleek thanks to an Uppendahl prism, featuring a light, elegant shape to make beautiful experiences even more intense. The new Leica Trinovid features precise and modern optics with state-of-the-art materials. Another uncontested feature of the Leica Trinovid is its outstanding field of view of 150 metres (at 1,000 metres). A pair of binoculars as an object for daily use means that you can take it everywhere you go.
The precise, powerful premium optics give you an impressive overview, while intuitive operation ensure that you can comfortably observe even the smallest details. The latest glass types and coatings guarantee brilliant, natural colors and high-contrast and bright images from edge to edge.
Well-protected by an ultra-light aluminium housing and state-of-the-art materials, the new Trinovid Leica binoculars are rugged, weatherproof and splash-proof. They are up to any challenge, even under harsh conditions, making them the perfect companion for trips, on hiking tours or at events.
Whether on trips, at events or during sports matches, Trinovid binoculars are the perfect companion. They're always an eye-catcher and provide unique viewing experiences that will stay with you forever. Discover countless opportunities where you can experience even more with Trinovid binoculars.
So what are you waiting for? Order this indispensable companion at Sport Optics today!