Are you looking for the most powerful, illuminated SFP Reticle Rifle Scope that performs beautifully at both close and extended ranges on varmints, big game, and for making tight groups on paper?
Check out the new NightForce SHV 5-20x56mm MOAR Illuminated Riflescope that provides exceptional precision at extended ranges due to higher magnification.
These riflescopes provide superb clarity, crispness and color contrast throughout their entire range, from minimum to maximum.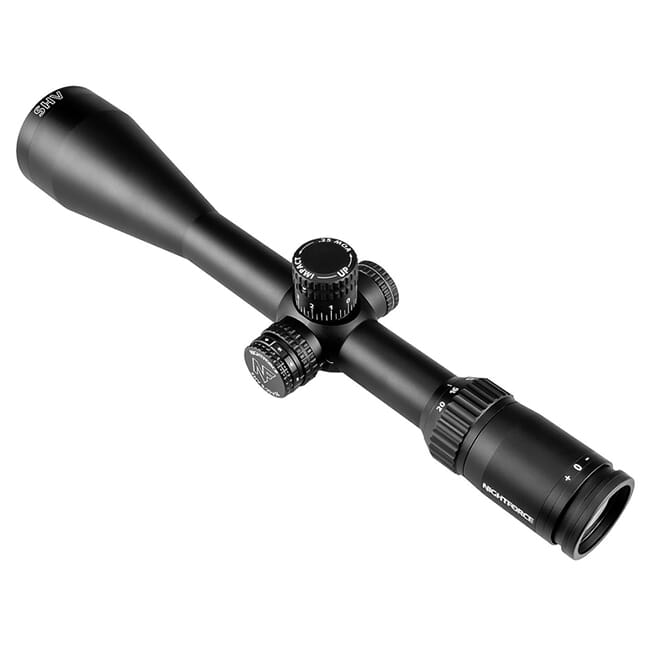 The NightForce SHV Rifle Scope also features the ZeroSet that is standard, allowing a rapid return to your chosen zero even after multiple elevation adjustments. The NightForce SHV 5-20x56mm Extended Range Riflescope gives you high magnification that is sure to last you a long time.
With Nightforce riflescope offers you an outstanding clarity, crispness and color contrast at every magnification setting. It features a full 80 MOA of elevation adjustment, side parallax adjustment and ZeroSet™ technology which allows a quick return to your initial zero setting, regardless of how many elevation adjustments you've made.
The SHV scope offers the versatility of other Nightforce lines such as the NXS, but without the overbuilt features, which were originally created to withstand actual combat conditions.
The Nightforce riflescope uses a less complex design and manufacturing process, but it still features the quality components. Experience the same premium quality and precision that only a Nightforce riflescope can offer, but now in a simplier, more economical package only at Sport Optics.