Swarovski EL 10×42 HD SV Binoculars capture the crucial details with their 10x magnification. They are ideal for observing over long distances and the tiniest details captured with one hand.
The multipurpose Swarovski EL 10×42 Binoculars combine size, weight, and optical performance to give the perfect performance you crave. If you want to fully experience the many different aspects of hunting, the Swarovski EL 42 binoculars are the reliable choice, whether you're in a hide at twilight or stalking at first light.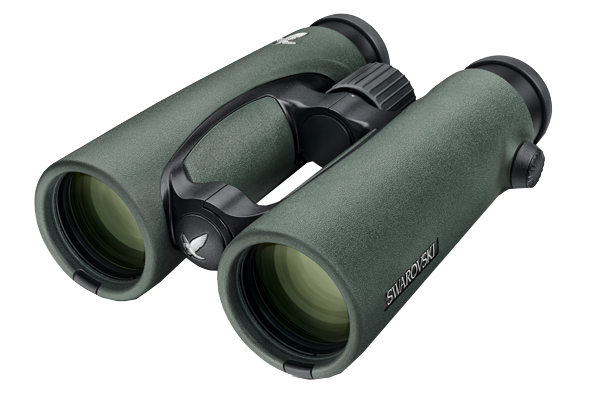 The EL Swarovski Binoculars are able to go the distance, with the legendary EL wrap-around grip allowing you to hold them particularly steadily in your hand when ranging your target.
The fluoride-containing HD lenses along with the highly innovative optical design ensure that there is less color fringing and offer enhanced color fidelity for limitless perfection. The improved resolution and a higher contrast are the impressive result of this top optical performance. The 4.9 mm exit pupils also produce bright images in poor light conditions.
The field flattener lenses enable the Swarovski EL binoculars to achieve an almost flat image with a picture sharpness second-to-none. This means that you get to see razor-sharp image every time, together with elegant design, ergonomic wrap-around grip, and utmost functionality.
Swarovski values precision, workmanship, and longevity, and guarantees it in all its products by applying the strictest testing standards. Swarovski EL 10×42 HD SV Binoculars is the right choice for spectacular viewing. With good reason, the EL 42 SWAROVISION is acclaimed as a milestone in long-range optics. You can count on it both during the day and at twilight. With this Swarovski binocular, you choose a genuine all-rounder.
Order yours today at Sport Optics!