Do you want a cutting-edge thermal imaging riflescopes offering technological superiority?
Check out the new Pulsar Thermion XP38 640×480 – a new thermal imaging scope for 2019 system based on classic versatile magnesium alloy construction of common 30mm tube day scopes.
It's core technology is high resolution 640×480 17-micron microbolometer. The Thermion detection range is over 1,600 yards. Full HD, 1024×768 color AMOLED display allows for eight color modes and sharp imaging. This XP38 thermal scope's onboard pictures and video recording storage memory increased to 16GB. Proprietary Stream Vision application allows streaming and sharing with mobile devices. This Pulsar Thermion features manual focus lens, variable digital zoom (up to 8x), instant start up, both internal and external B-Pack mini Power System and customizable reticle options.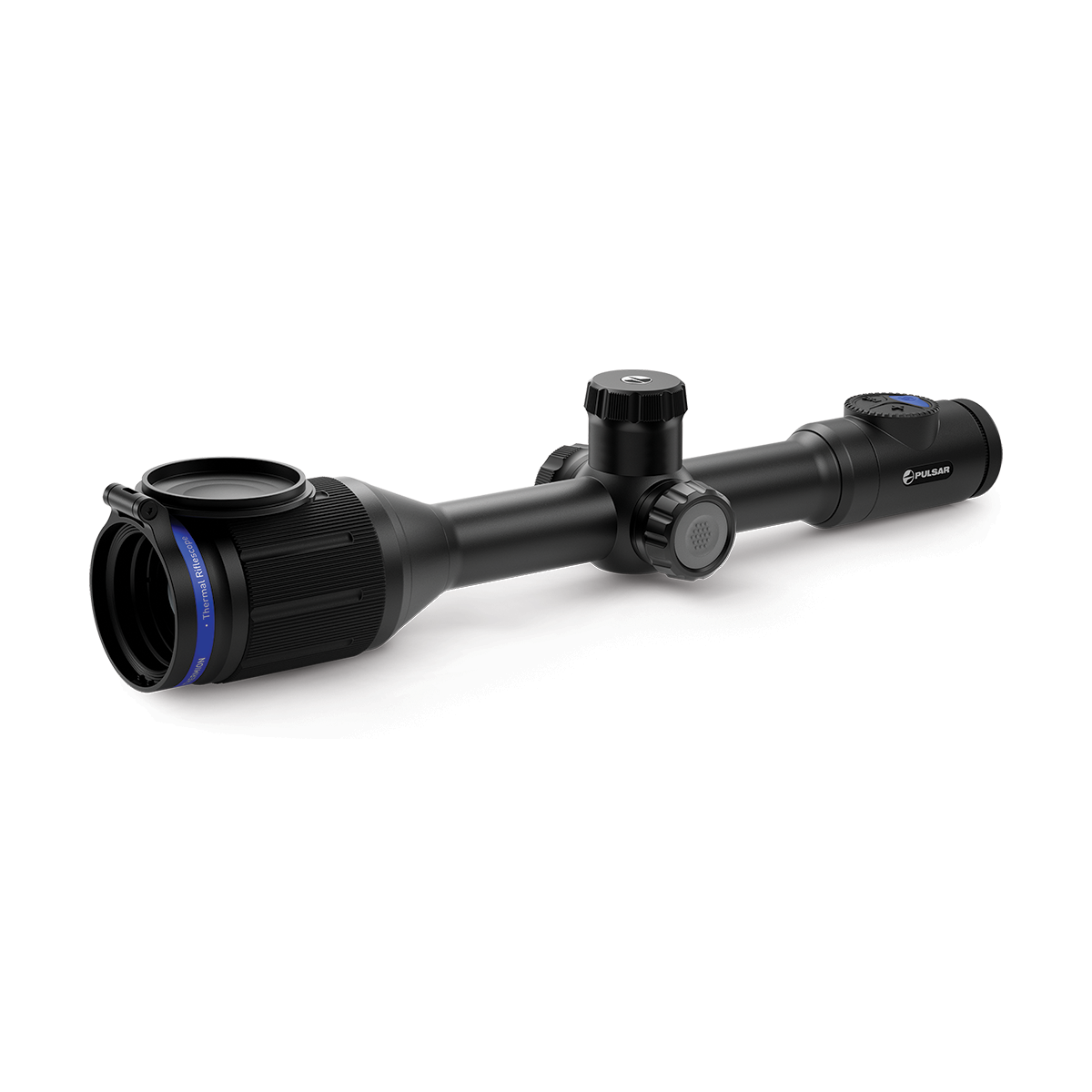 Boasting state-of-the-art design and the latest in advanced technological innovations, the Pulsar Thermal Scope delivers the premium thermal imaging you've come to expect, but on a traditional-style aircraft-grade 30 mm-tube. Thermion Thermal Riflescopes are available in flagship 640×480 microbolometer sensor resolution with a 17μ pixel pitch, and 320×240 microbolometer sensor resolution with 12μ pixel pitch.
Pulsar Thermion Thermal Riflescope offers the thermal imaging, image/video recording, and a multitude of other features all within a traditional 30mm tube scope construction. A special lens focuses the infrared light emitted by all of the objects in view.
The focused light is scanned by a phased array of infrared-detector elements. The detector elements create a very detailed temperature pattern called a thermogram. It only takes about one-thirtieth of a second for the detector array to obtain the temperature information to make the thermogram. This information is obtained from several thousand points in the field of view of the detector array.
With its traditional scope, the Thermion XP38 Thermal Riflescope mounts quickly and easily in standard 30mm rings and single-piece scope bases.