Want an incredibly crisp picture from any distance?
Check out the brand new ATN X-Sight 4k Pro 3-14X w/IR Illuminator.
ATN X-Sight 4K Pro 3-14x Ultra HD Riflescope features an extremely sensitive 4K ultra HD sensor with a dual core processor for the power to record and stream video at the same time, and with the added night vision mode, you can now see high-resolution optics and images in all light conditions.
ATN Night Vision Rifle Scope is the future of rifles scopes, with true HD resolution, vivid colors, 24/7 operation and the ability to record and share every moment.
When 4K Ultra HD technology is combined with ATN's cutting edge Dual Core Processor, you get an unsurpassed image quality with richer and more vivid color tones, providing you with a visual experience like no other. HD video recording gives you the opportunity to capture your experiences in 1080p full HD. Using an SD card allows you to record your adventures without any additional USB cables, never missing a chance to catch your moment on video.
It features ATN Ballistic Calculator, so you need not worry about charts and complex reticles. Just enter the environmental data and all the calculations will automatically be performed. This provides you with the opportunity to hit your target, even on the first attempt.
By incorporating a Dual Core Processor, the X-Sight 4K Pro Series is able to provide a much more enhanced experience. You can live stream via WiFi to a mobile device, and record in your scope at the same time without lag or loss of performance.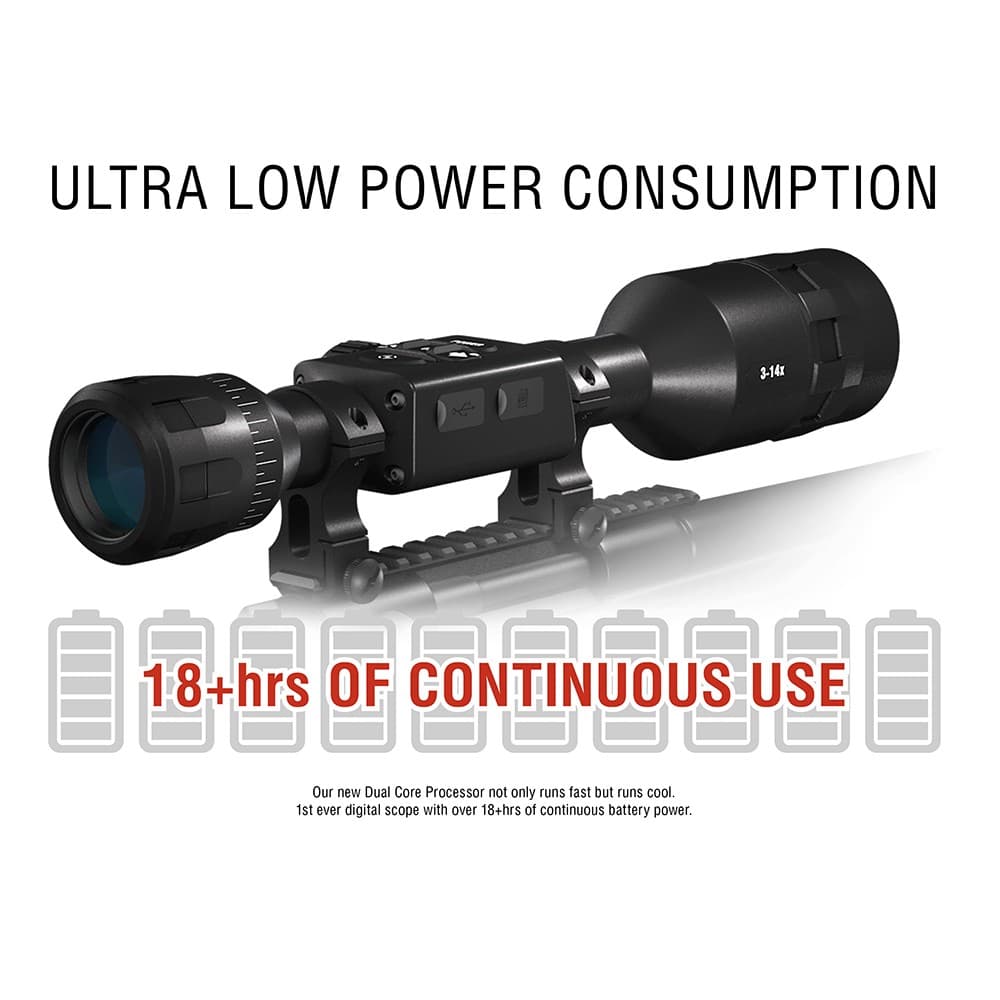 These Night Vision Rifle Scopes by ATN can be easily sighted with the convenient one-shot feature and you set your scope to automatically record your shots with recoil activation. The ATN X-Sight 4K Pro 3-14x Ultra HD Riflescope is built classically so it can be mounted to your favorite rifle with standard 30mm rings, and an 18 hour battery life means you can shoot confidently knowing your scope will be there when you need it.
Discover the future of optics with the ATN X-Sight 4K Pro 3-14x Ballistic Riflescope. Order yours today!