Looking for a full-featured yet affordable binocular for your next adventure trip?
Check out the brand new innovative BluHorizons 8 x 32 binoculars from Steiner, combining premium optics with their photo-sensitive AutoBright lens technology into a binocular that controls the brightness level and reduces glare.
Comfortably walking the line between compact and full-sized models, the Steiner Optics 8×32 BluHorizons Binoculars are ideal for all-day glassing at the beach or on the trail and while hunting, birding, or sightseeing.
Weighing just over 21 ounces, BluHorizons is your go-anywhere binocular that can fit into your jacket pocket or handbag and be ready at a moment's notice. Their winged rubber eyecups prevent unwanted sidelight, again helping contrast. The BluHorizon 8×32 can swiftly focus down to 6′ with a field of view of 354′ at 1000 yards.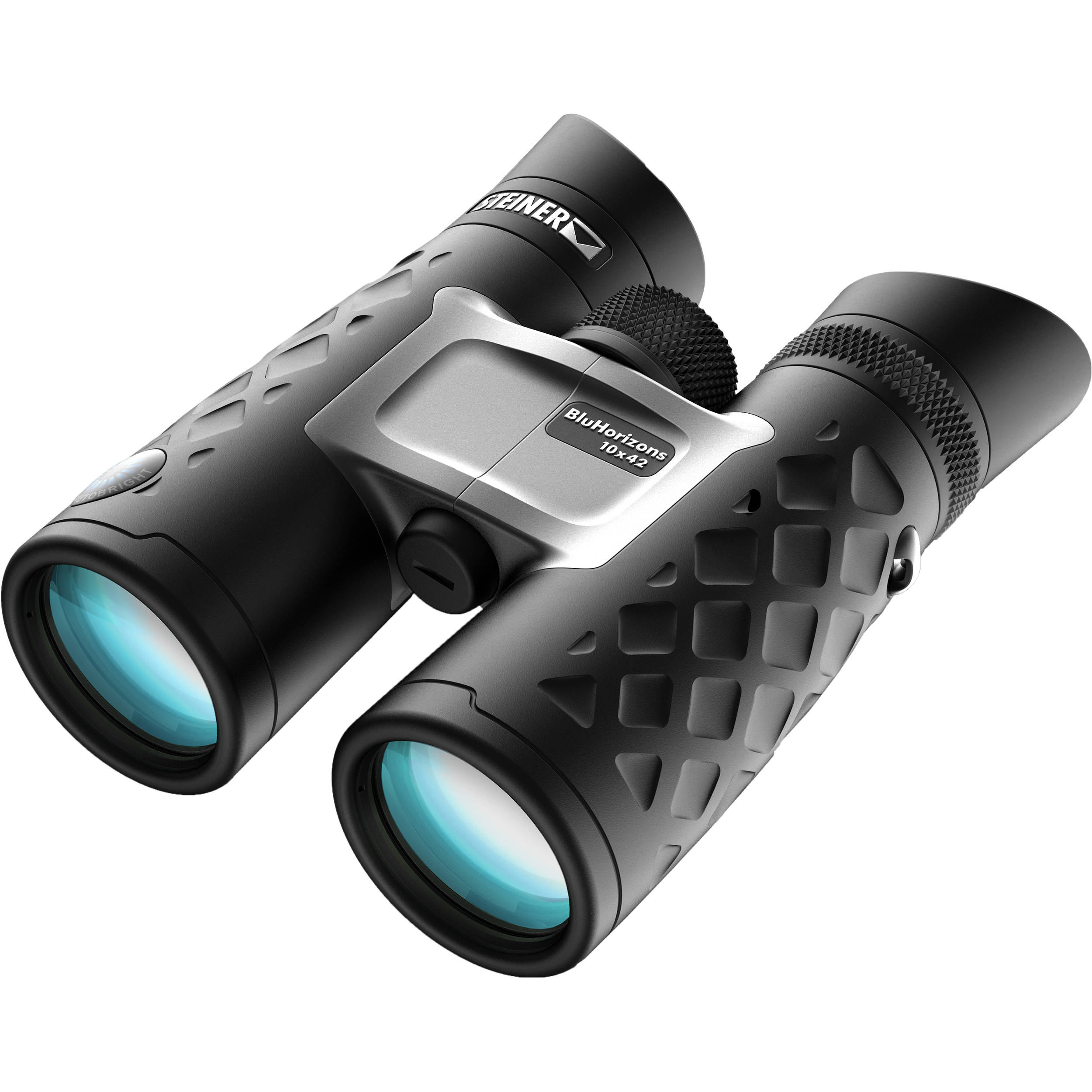 Steiner's proprietary Autobright Lens Technology utilizes existing tech from the eyeglass industry to solve common problems—such as eyestrain, reduced contrast and clarity, and washed-out colors—when using magnified optics in extremely bright conditions. This adaptive system is complemented by a generous field of view and short minimum focus distance that allow you to make detailed observations of small birds at feeders or insects on flowers.
Steiner's photochromic adaptive system automatically dims the lenses in bright sunlight, much like popular transition eyeglass lenses that are clear when you're inside and darken when you go outside into direct sunlight. By reducing the excessive light, the lenses improve color rendition, contrast, clarity, and resolution while also making your viewing experience more pleasurable and comfortable.
Steiner Binoculars housing is made of a lightweight and impact-resistant polycarbonate material that is also temperature resistant—making them extremely durable over their lifetime of use. The chassis is wrapped in an oil-, petroleum-, and chemical-resistant synthetic nitrile-butadiene rubber (NBR) armor that offers improved grip security, especially in cold and wet weather.
Place your order for Steiner BluHorizons 8 x 32 Binoculars at Sport Optics today!