Looking for outstanding performance for your next nature observation?
Check out the brand new Zeiss Conquest HD 8×32, a well-balanced binocular with uncompromising design, ergonomics and optics at an unbelievably attractive price.
The Conquest HD 8×32 is a lightweight model that is ideal as lightweight binoculars for hiking, traveling and animal observations. Its compact size makes it a convenient companion in difficult terrain. The 8x magnification provides a good overview and shake-free images. The near setting of just 1.5 meters allows you to experience crisp images and clear colors up close. This is particularly beneficial when watching butterflies or other insects.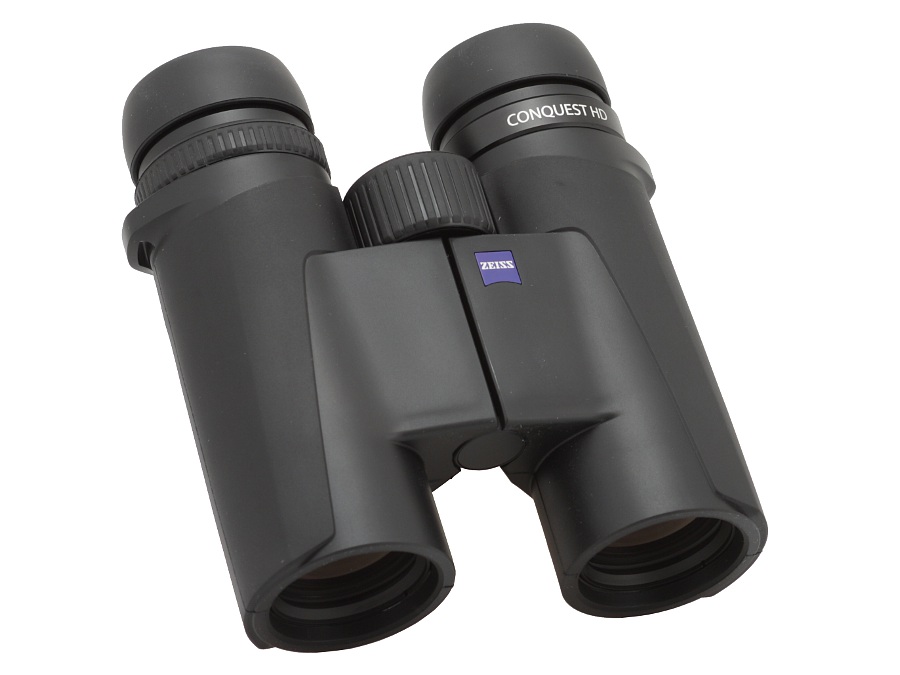 It's higher definition glass produces 90% to-the-eye light transmission, great low-light performance and excellent target resolution across the entire magnification range.
Comfortable observation is not just a matter of lenses. The comfortable focus system of Zeiss Binoculars with the large focusing wheel ensures easy handling, optimum grip and precise focusing even with gloves. The eyecups round off its ergonomic perfection. Slightly slanted, they are carefully aligned to aid observation comfort.
Combining high-definition optics and their proprietary lens coatings, the 8×32 Conquest HD Binoculars feature the optical technologies and build qualities one would expect from an optic that was made in Germany by ZEISS Sports Optics. Performance begins with high-definition glass elements that transmit crisp and clear images across the entire wide field of view with minimal distortion.
ZEISS' T* coatings reduce reflection to improve light transmission, color fidelity, and overall image contrast to further improve image quality and brightness. Complementing the T* are LotuTec coatings, which are applied to exterior lens surfaces. LotuTec is a hydrophobic coating that makes water bead and run off the lens and makes oils and sap easy to clean off, so the lenses keep clean even in inclement weather.
Always get a clear view, whatever the weather!
Order yours at Sport Optics today!