Are you ready to take your nature and bird watching to a whole new level ?
Check out the new ZEISS Victory Harpia Spotting Scope, an incredibly powerful spotting scope that combines a revolutionary new optical system with a 3-stage wide angle zoom providing a constant apparent field of view over its entire magnification period. The combination of an up to 70x magnification with the choice of either 85 or 95mm objective lenses delivers easy and unobstructed views into open space. The ZEISS DualSpeed Focus facilitates quick, exact focusing, even at high magnification.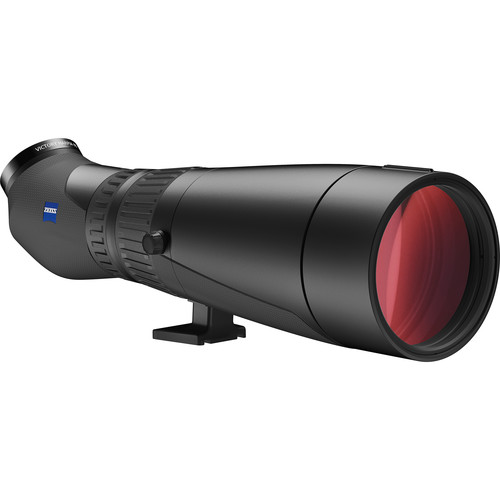 Victory Harpia 95mm Spotting Scope is a must-have item for the modern photographer. It features up to 70x magnification, a 3x wide-angle zoom for easy magnification transitions and an objective lens diameter of 95 millimeters. The remarkably wide fields of view prove their worth in every situation.
Zeiss Harpia 95 also comes equipped with a precise focusing system. Convenient automatic transition from rapid- to fine-focus adjustment, even at high magnification, sets the Victory Harpia apart and places it well ahead of other premium spotting scopes.
The eyepiece is nitrogen-filled and O-ring sealed to be waterproof as well as fogproof in the harshest environmental conditions and most brutal temperatures, allowing it to withstand the same hazards as the scope bodies.
Zeiss Spotting Scopes are designed to produce crisp and clear wide-angle views that remain bright in challenging light or at high zoom, the Zeiss Victory Harpia 95 Spotting Scope is engineered for the superb performance hunters, birders, and outdoor enthusiasts have come to expect from the brand.
Order yours at Sport Optics today!