Looking for an innovative binocular that is affordable and perfect for sightseeing?
Check out the new Steiner Optics 10×42 BluHorizon Binoculars that feature innovative technologies and designed for easy carrying, the ideal for the beach, trail, birding, or sightseeing around town.
Steiner's BluHorizons 10×42 Binoculars are designed to be the perfect lightweight binocular for travel or just about any recreational activity. They incorporate AutoBright adaptive lens technology with premium optics to reduce glare and high-intensity light during the peak daylight hours but become brighter as the light fails. Steiner's Fast Close Focus system lets you as close to your subject as 6′ and has a 300′ field of view at 1000 yards. The BluHorizon 10×42 is rainproof and features ergonomic winged eyecups.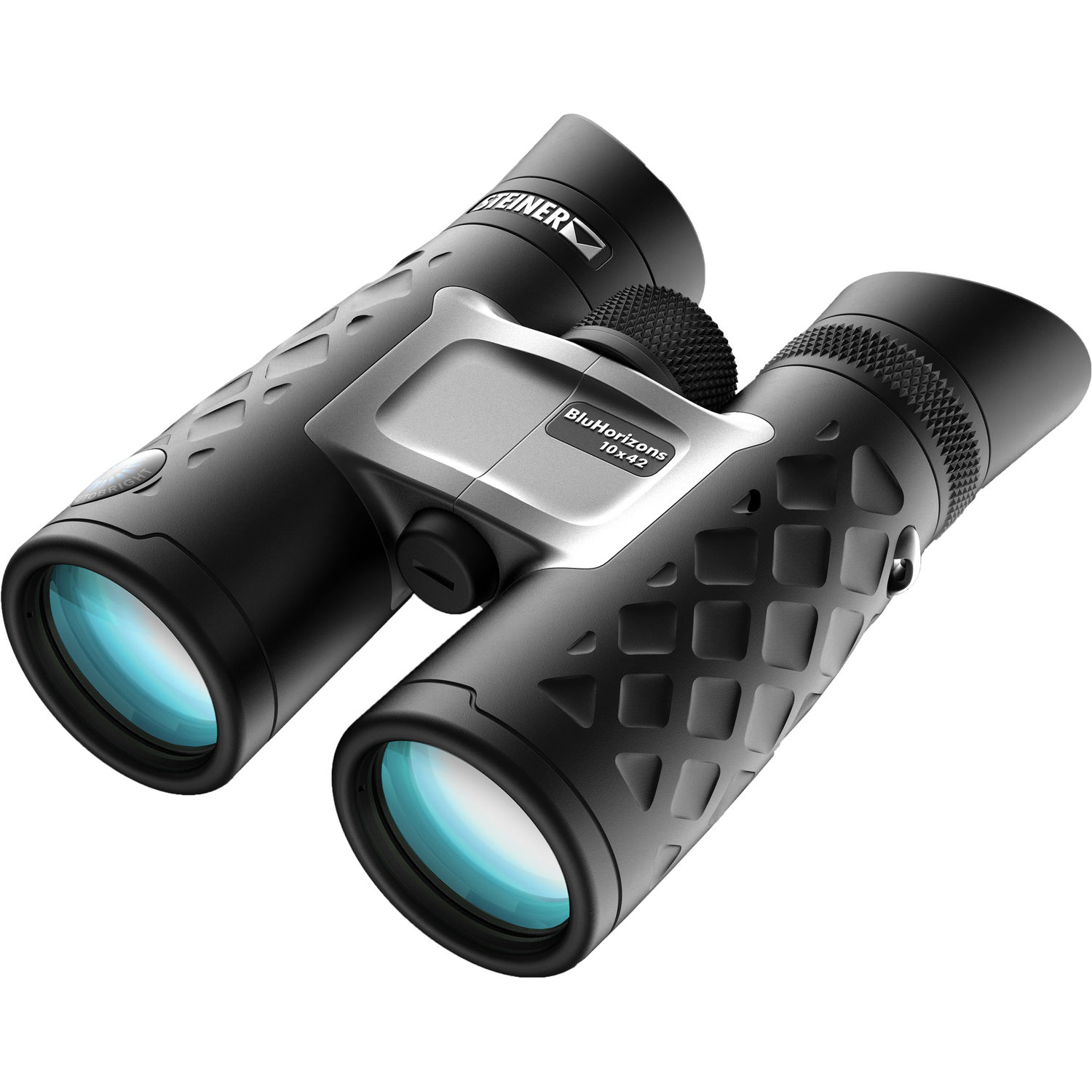 BluHorizons Binoculars' photochromic adaptive system automatically dims the lenses in bright sunlight, much like popular transition eyeglass lenses that are clear when you're inside and darken when you go outside into direct sunlight. By reducing the excessive light, the lenses improve color rendition, contrast, clarity, and resolution while also making your viewing experience more pleasurable and comfortable. This adaptive system is complemented by a generous angle of view and a short minimum focus distance. The former helps to minimize the handshake that is often experienced when holding high-power binoculars and which takes away from the experience, while the latter allows you to make detailed observations of small birds at feeders or insects on flowers.
Steiner Binoculars' soft rubber eye cups fit perfectly around the eyes keeping light from coming in, or they can be folded out the way for use with glasses. Their housing is made of a lightweight and impact-resistant polycarbonate material that is also temperature resistant—making them extremely durable over their lifetime of use. The chassis is wrapped in an oil-, petroleum-, and chemical-resistant synthetic nitrile-butadiene rubber (NBR) armor that offers improved grip security, especially in cold and wet weather.
What are you waiting for? Order Steiner BluHorizons 10×42 Binoculars at Sport Optics today!